Russian Banking stands up to the global credit crisis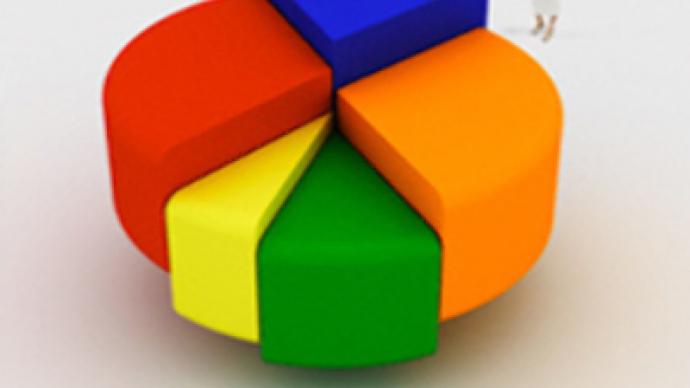 It's hard to say exactly when the credit crunch began. The first cracks appeared in 2006 but central banks began taking measures only in August 2007. Since then Russian banking has been weathering the global storm as international banking giants have incu
A year on, and the global financial system has acknowledged losses of 1 trillion dollars. Experts say it's far from over.Among the main losers so far have been Citigroup with losses of $47 Billion, Merrill Lynch with $46 Billion and UBS down$37 Billion.
Russia's banks got an early warning to cut their exposure to foreign borrowing and have proved more resilient to the crunch.
The First deputy chairman of the Central Bank of Russia in August last year urged banks to decrease their dependence on foreign money. For those who followed his advice, the impact of the global credit crunch has so far been mild.
One of Russia's largest banks VTB was heavily hit, only on the stock market. The bank lost 40 percent from the price of its IPO. The bank says it has no problem with foreign borrowing and has not suffered from liquidity shortage.
But VTB HAS changed the structure of its loans portfolio to increase the share of Russian money. Nikolay Tsekhomsky, Member of the Board at VTB says this has been to continue its growth.
"We have reduced our dependence on international borrowings because VTB is a growth story. So to grow, and to grow as fast as we want to grow, you need to bring your liquidity, and that means at the moment, a core focus on Russia, on the local market. So we are very active with retail deposits and corporate deposits, and we have a very close and good dialogue with the State"
However, experts say the Russian market cannot provide enough long-term money and most mid-sized banks – especially those not backed by the state – are experiencing a liquidity shortage.
Banks are adapting to the situation – they have reduced their share of more risky retail lending and focused instead on corporate borrowers. Natalya Orlova, Senior Analyst at Alfa Bank says this has provided an upside for Russian banks from the global credit situation.
"Since the end of 2007 we saw a very substantial increase in the corporate loans in Russia, and as a result the Russian banks were able to accelerate the corporate lending growth. I would say this was the positive side of the global credit squeeze, because Russian banks were finally able to gain exposure to the local borrowers."
Standards & Poors praised the actions of the Central Bank of Russia and says its timely liquidity injections significantly reduced the impact of the crisis. Evgeny Tarzimanov, Analyst at Standard & Poors, says its indicative of the progress the Central Bank of Russia has made.
"We classify every banking sector globally, from one to ten, one being the strongest banking sector and ten being the weakest. So we recently moved Russia from eight to seven, meaning that we acknowledge the progress that the regulation and supervision made in the last two years."
In the first six months of this year, retail lending in the country grew 63 percent while corporate loans are 67 percent up.
You can share this story on social media: