Russian air cargo operators aim for global market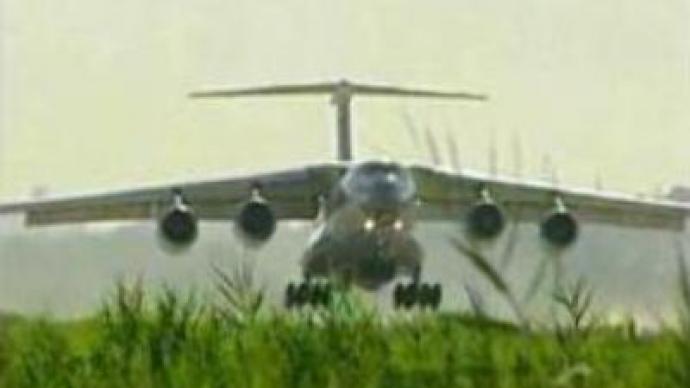 The international air cargo market has an annual revenue of about $US 60 BLN, and until recently, Russian companies were minor players. However, that is changing with Russia's Volga-Dnepr carving out a considerable niche market.
Russia is starting to take advantage of its geographical location as a link between Asia and Europe. Two Russian companies currently provide air cargo services – Aeroflot and the country's number one air cargo operator Volga-Dnepr. Still, the global market is dominated by players such as Lufthansa and British Airways which offer regular scheduled cargo service between a range of destinations across the globe. Volga-Dnepr made headlines recently by signing a long-term deal with Boeing to provide logistics for their 787 aircraft, and the company is looking to expand further.
"One of our top priorities is to expand our long-term partnerships with clients who need the services of a proven provider of cargo logistics,"
explained Aleksey Isaikin, President of Volga-Dnepr. The company's speciality is the small niche market for oversized and heavy-lift transportation. In this sector Volga-Dnepr is a world leader, with a market share of more than 50%.However, the oversized and heavy cargo niche makes up less than 1% of global air cargo. Aeroflot is planning the first scheduled domestic cargo operations between Moscow, and Petropavlovsk-Kamchatsky in Russia's Far East, via Novosibirsk, which will be the first regular cargo service between the regions after the collapse of the Soviet Union.
"Provided the economic situation in the world will be approximately the same like it is now, we expect quite a serious growth in this cargo traffic, approximately 10 to 15 % annually, which in turn can bring Russian cargo aviation outside the one percent margin,"
says Boris Rybak, Head of Infomost Consultancy. Currently, Volga -Dnepr and Aerofot have the market to themselves, but it is expected that other companies will look to move in. And after renewing scheduled cargo flights domestically, both companies are looking to expand their international cargo operations.
You can share this story on social media: