Russian film production takes aim at global 3D market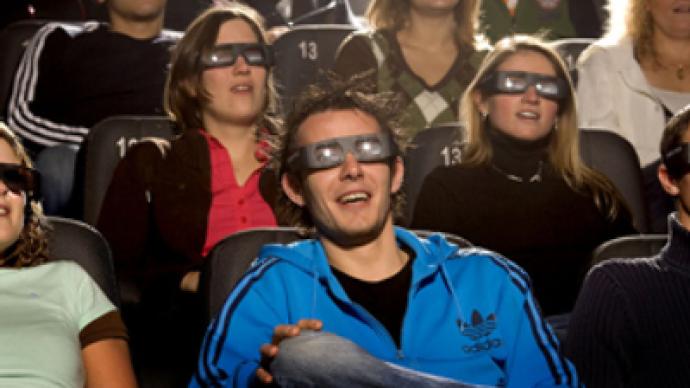 Russia's largest independent film producer and distributor, Central Partnership, has attracted funding from the State Cinema Support Fund for shooting up to seven possible movies.
It also includes 40% of the promotion of 3D "Dark World." The screenplay has been written by the authors Aleksei Sidorov and Alexander Dorbinyan, who are famous for internationally known movies "Brigada", and "Fight with a shadow". Well known director, Anton Megerdichev, shot the film.
Ruben Dishdishyan, President at Central Partnership, says that "Dark World" has a high strategic value for the company in terms of promotion on the Los Angeles film market, and added that with the support of state financing it will have a great success continuing the invasion of the global film market started by the "Volkodav" and " Fight with a shadow" movies.
"We are quite confident that at this stage of development of the Russian film industry producers need state financial support. Stiff competition with American movies and a dramatically low number of cinema halls makes the life of domestic film industry very difficult. But at the same time, we believe that a lot depends on the producers themselves. That is why we ourselves are investing serious money in the picture with the state participation"
According to the words of Ruben Dishdishyan the total production budget is 155 million rubles with almost half of this planed for promotion.
"The state share in total amount for promotion equals to 30-40 %"
Dishdishyan points out that this is the first 3D movie presented by Russian film makers, however, only 20 minutes out of 100 will be converted into 3D format, which will definitely lead to a special prices for tickets.
"The process of 3D converting amounted to 4 million rubles has been made in the C.L.R.Film factory owned by Alexander Gorokhov, visual effects producer of "Nochnoi Dozor. The average cost of the 3D movie ticket amounts to 400-500 rubles which comprises 70% added value to a basic price of 150 rubles. We are planning to add only 25-30% respectively"
The news comes as rival Russian Film producer Comedy Club, with the support of Monumental Pictures, has announced the start of shooting its " Samiy Luchiy Film 3D" which is expected to come out in January 2011.
You can share this story on social media: