Russia's United Aircraft joins world's top-20 weapon producers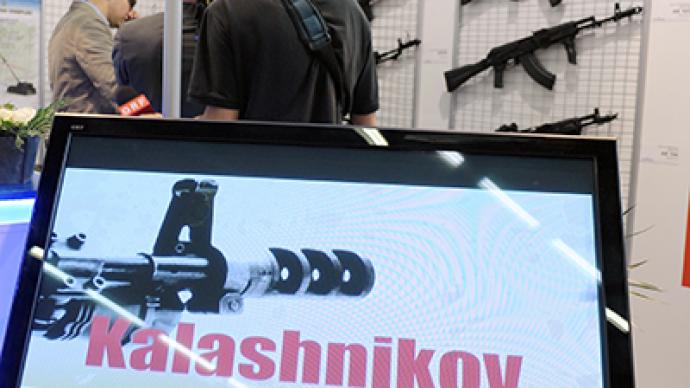 There are eight Russian companies in the world's 100 major arms manufacturers. The top spot goes to US producers. The industry shrank for the first time since the mid 1990s due to cutbacks in operations in Afghanistan and Iraq.
Russia's United Aircraft Corporation was the best performer in 2011 among the domestic companies, up to the 18th position from 21st place in 2010, according to the rating by the Stockholm International Peace Research Institute (SIPRI). Arms sales by the company totaled $4.4bn in 2011, which marked an improvement from the 2010 result of $3.4bn. Total exports of military equipment by hit a record high of $17.6bn in 2012, according to Anatoly Isaikin, CEO at Rosoboronexport. US firm Lockheed Martin remained the world top arms seller, with Boeing ranked second and Britain's BAE Systems closing the top three.Among other Russian names on the list are Almaz-Antei, Sukhoi United Crafts Corporation, Vertolety Rossii, United Engine Corporation, Uralvagonzavod, Irkut Corporation and RTI Systems Concern.Total global sales in the industry dropped for the first time in 2011 since the end of the Cold War, going down 5% to $410bn in 2011. "Austerity policies and proposed and actual decreases in military expenditure as well as postponements in weapons programme procurement affected overall arms sales in North America and Western Europe," the SIPRI said in its statement."The draw downs in Iraq and Afghanistan and the sanctions on arms transfers to Libya also played a role," it added.74 companies based in the US and Western Europe still generates 90% of the total sales. Chinese companies are not included into the SIPRI rating that has been compiled since 1989.Russia is rated second after US by arms sales, according to SIPRI research, and has been keeping this position since 2001.
You can share this story on social media: