Volgograd terrorist attacks blast Russian ruble
Published time: 30 Dec, 2013 09:24
Edited time: 30 Dec, 2013 09:56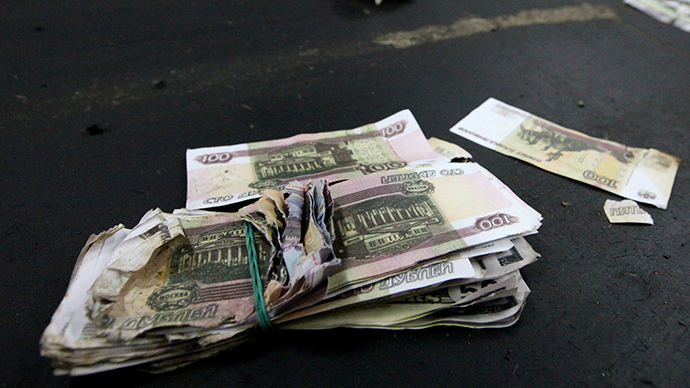 The ruble slipped against the dollar–euro currency basket on Monday as traders reacted to the terrorist bombing in Volgograd.
The dollar and the euro edged higher on the Moscow exchange. In the first ETC [Exchange Traded Certificates] deals on Monday the US dollar traded 16-17 kopecks higher than in the previous session – at 32.75 rubles. The euro was 32 kopecks more expensive, being traded at 45.17 rubles. The cost of the bi-currency basket went up by 23 kopecks, standing at 38.34 rubles.
Interfax experts say that the rise of the dollar and the euro may be connected with investor negativity caused by the Volgograd bombings.
At least 13 people have been killed in trolley bus blast in Volgograd on Monday, only a day after a suicide bomb ripped through the city's railway station, killing 17.
Follow LIVE UPDATES for Volgograd bus bombing here.