Turkey ends western supply gas contract
Published time: 3 Oct, 2011 08:24
Edited time: 3 Oct, 2011 12:28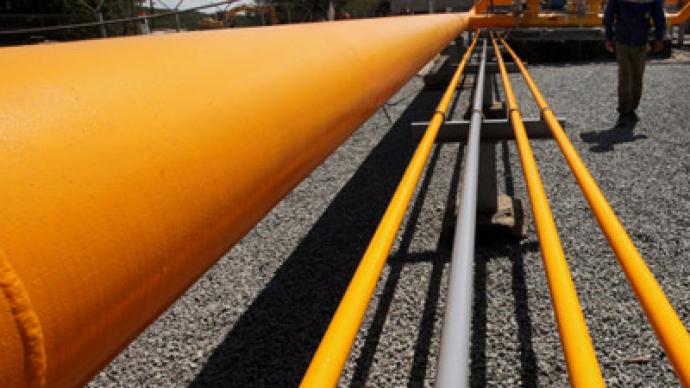 Turkey has refused to extend a gas supply contract with Russia after failing to secure a 20% discount from Gazprom.
The contract which covers deliveries via Ukraine, Romania and Bulgaria has been in effect for 25 years. Turkish Minister of Energy and Natural Resources Taner Yildiz told Turkey's state Anatolian news agency, that after failing to secure a 20% discount from Gazprom it had been decided to annul the contract.
"Turkey has annulled a gas contract with Russia because we've failed to agree on discount for fuel delivery."
The original 1986 contract covers 6 billion cubic metres annually and is due to expire in December this year. However, Taner Yildiz said private companies would now determine volumes.
"We have three or four gas purchase contracts with Russia. One of them has expired and hasn't been extended.This fact is unlikely to cause any problems. The private sector will partly continue gas purchases. It can, if it wants, to sign a contract with the Russian side in future."
Yildiz said the decision was not going to affect relations between the two countries, as well as the Turkish domestic market, with no price hikes planned.