Russian service sector still weak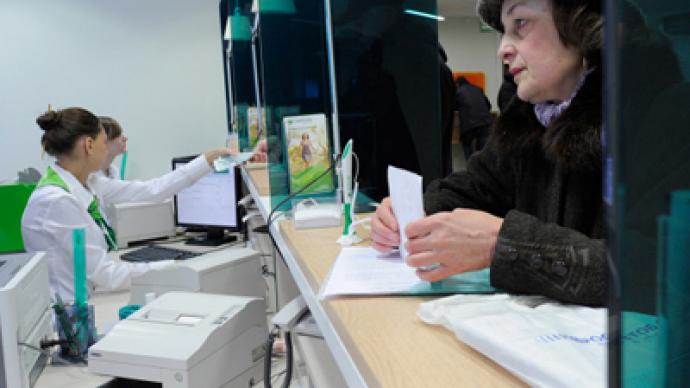 Russia's service sector remained soft in October, as the HSBC Services PMI went up just marginally. Uncertainty around the global economy and coming elections seem to have driven public expectations in this area to their worst since February 2009.
­The PMI index, calculated by Markit, reached 53.3 in October, showing weak growth from an August result of 53.2 – the lowest in 11 months. The October reading was also below its long-term average of 56.6 points, with HSBC attributing sluggish growth of Russia's service sector to moderate growth of new orders.

A reading above 50 points suggests expansion, while readings below 50 imply contraction.

HSBC experts also gave a worsened twelve-month outlook for the Russian service sector, as confidence among consumers has fallen.

Nevertheless, the Bank noted that most of the PMI Service components demonstrated positive dynamics in October, with services employment increasing for a 12th consecutive month, and input price inflation slowing for a third month running. But given the low pace of growth, these results were puny when examined in the context of the bank's 10-year study, HSBC said.

Alexander Morozov, Chief Economist (Russia and CIS) at HSBC, however, remained optimistic, noting that "the Russian economy is on cruise control, with a speed limit of 3% for annualized GDP growth – the HSBC Russia Composite and Services PMI showed in October."

This is "not bad news after all, taking into account sluggish yet positive growth momentum in manufacturing, and modest but steady growth in services. Downside risks still prevail, but a possible slowdown in the coming quarters would be very gradual," Morozov concluded.