Russia may allow high-level govt officials back on state company boards
Published time: 5 Dec, 2012 09:29
Edited time: 5 Dec, 2012 15:06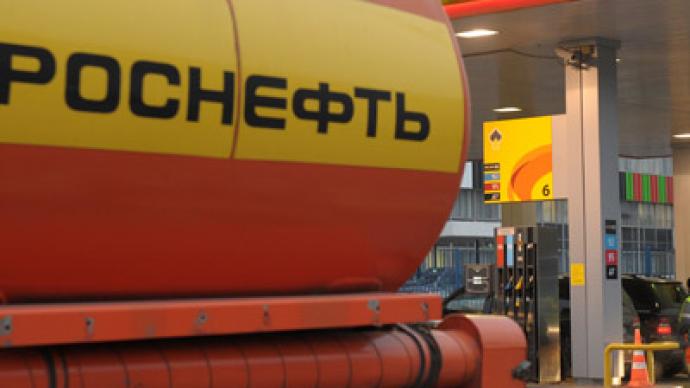 The Russian government is reportedly changing its mind about restricting the number of officials on the boards of Russian state firms, planning to return them to over 70% of state corporations.
­Less than two years after officials were removed from director seats in a bid to reduce the government's role in the economy the process will go in the opposite direction, the Kommersant daily reports. More than 70% of state firms will either see officials return to their boards or their number increase, the daily quotes a preliminary list of board candidates drafted by the Russian Federal Property Agency.
One on the list is Igor Sechin, former Deputy Prime Minister who had to resign as Rosneft chairman when Russia's then President Dmitry Medvedev started removing top government officials off the boards. He had headed Rosneft since 2004 while being a Deputy PM in charge of Russia's fuel and energy sector in the previous government. Sechin again became CEO of the Russia's largest oil company in May as he was not reappointed as Deputy PM. Last Friday Sechin was elected to the Rosneft board of directors at a shareholders meeting. Now Sechin is in the middle of completing a $55 billion takeover of Anglo-Russian oil firm TNK-BP which would make Rosneft the world's largest listed oil firm by output.
According to the list obtained by Kommersant, another three government officials – Deputy Economy Minister Sergey Belyakov, Deputy Regional Development Minister Vladimir Kogan and Deputy Energy Minister Pavel Fyodorov – may take seats on the board of gas major Gazprom.
Deputy Energy Minister Mikhail Kurbatov may join one of the power firms Rushydro or Inter RAO, which have no officials on the board at the moment. Kurbatov could also join MRSK Holding and Federal Grid Co (FSK), while former Energy Minister Sergey Shmatko may become their chairman.
Russian Minister of Economic Development Andrey Belousov said on Tuesday that draft lists of board candidates for state companies was prepared by December, 1, and there were no ministers included, only "a few deputy ministers."

He also argued that the cabinet does not consider increasing the number of officials on the boards of state companies.
"There will be no increasing in the number of officials on the boards of state companies. On the contrary, we promote independent directors. Some boards of directors have changed enormously thanks to increased number of independent and professional directors," Belousov said.