Economic data shows waning rebound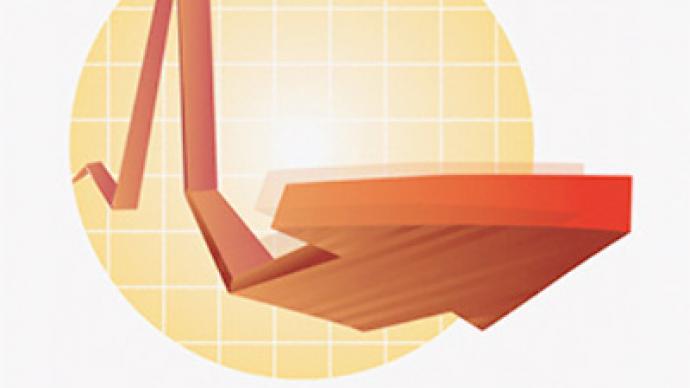 Russia's economy expanded 4.2% year on year in 1H 2010, but analysts say a slowdown could be in the offing.
According to Economic Development Minister, Elvira Nabiullina, GDP growth slowed in June to 0.3% from 0.4% in May and 0.7% in April. Nabiullina added that despite Russian industry growing 10% year on year, it month to month the figure was down 0.4%.
"We saw a poor dynamics in industrial production of construction materials, oil-products and metallurgy. Taking into account a seasonal factor, we'll see a slight downturn."
Exports, a key economic driver, jumped 50.1% in 1H 2010 and Alexandre Morozov from HSBC says the slowdown to some extent reflects the key oil markets coming to balance.
"The oil prices have stabilized and export stimulus has faded together with the overstated demand. Such a model supposed a growth slowdown."
The Economic Development Minister also added that given the absence of any other recovery stimulus revitalizing domestic consumption was vital, adding that 1H 2010 retail trade was up 3.4% year on year, which was coupled with rising real disposable incomes and real wages, which grew 4.8% and 4.4% year on year respectively. Rosstat data also shows a further month to month reduction in unemployment to 6.8% in June from 7.3% in May.
However, the rise in salaries may pose an inflationary threat for Russia's economy according to Anna Zadornova from Goldman Sachs.
"A return to the pre crisis double digit growth of real salaries without a corresponding industrial growth will just increase inflationary pressure."
Also, according to analysts, extra heat in summer 2010 could threaten a consumer boom in Russia, with Yaroslav Lisovolik, senior analyst at Deutsche Bank, saying that bad harvest this year could accelerate inflation and the growth of interest rates not only in Russia, but worldwide.
You can share this story on social media: