Exit from the Kyoto Protocol 'won't affect Russian economy'
Published time: 10 Dec, 2012 14:39
Edited time: 10 Dec, 2012 18:39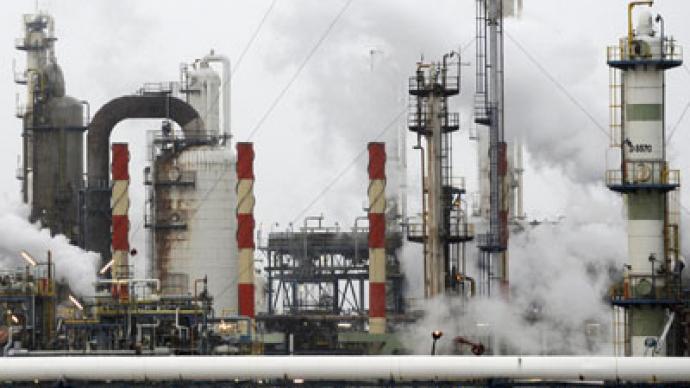 Russia's refusal to participate in the second phase of the Kyoto Protocol covering only about 15% of global greenhouse gas emissions will not have a significant effect on its economy, experts say.
­Russia exited the Kyoto Protocol on Saturday saying the treaty fails to prevent climate change and doesn't bring benefits to the country's economy.
In October Prime Minister Dmitry Medvedev said Russia hasn't received any advantages from participating in the treaty. "We failed to use it properly in an economic sense," he said. "But it doesn't mean we should hold on in defiance of common sense."

Russia has objected to the new agreement as it restricts the sale of surplus "hot air" credits generated from under-shooting national targets. Meanwhile, New Zealand left the treaty as it puts a cap on buying the carbon credits.
Experts say Russia's exit won't affect the country's economy. "The output and consumption of energy resources in recent years fell below forecasts of the Ministry of Energy and Ministry of Economic Development, so Russia won't face sanctions. As for carbon credits sales, it brought minimum profit to the country," Lilia Brueva, analyst at Investcafe, told RT.
Nearly 200 countries took part in negotiations in Doha on the extension the Kyoto Protocol, among them only 37, including Australia, Belarus and members of the European Union, supported the agreement. Canada and Japan have also opted out of the Protocol, while China, USA and India – the world biggest producers of greenhouse emissions – have never participated in the treaty. It means that the second phase of the Kyoto Protocol will cover only about 15% of global emissions.
The talks in Doha have also failed to oblige countries to further cut greenhouse gases, instead, the new deal "urges" developed countries to increase emission targets and to report back by April 2014 on whether the new cuts were made. The countries which agreed on the Kyoto Protocol have also pledged to pay developing nations $100 billion annually by 2020 for the damage caused by climate change.
"It was not an easy ride. It was not a fast ride, but we managed to cross the bridge and hopefully we can increase our speed," European Climate Commissioner Connie Hedegaard said.
The 1997 Kyoto Protocol, which controls the greenhouse gas emissions of rich countries, was due to expire next year and decreasing emission targets have been a sticking point during the talks.
Russia's exit from the Kyoto Protocol disappointed environmentalists, but analysts say the Kyoto Protocol isn't the only measure to avert climate change. 
"Now there are several market mechanisms to cut the burden on the environment such as developing green technologies in the energy sector and implementing bilateral agreements between neighboring countries such as China and Russia to cut emissions or to compensate damage," Brueva said.