HeidelbergCement fires up new Tula plant
Published time: 13 Jul, 2011 09:18
Edited time: 13 Jul, 2011 14:24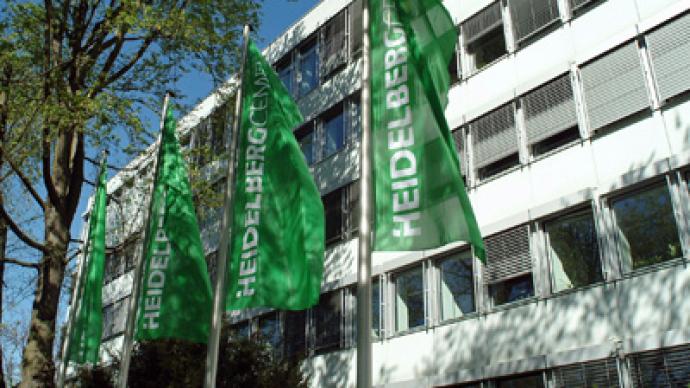 Germany's HeidelbergCement has opened a $420 million cement plant in Tula region.
The plant, known as TulaCement, is one of the largest cement plants in Europe with capacity of 2 million tonnes of cement a year, and is located in the Alexin District of the Tula Region
It will create for 400 jobs at the plant and 1,000
in the region, with the company having invested in village infrastructure, railway beds, and employee housing in the village of Novogurovsky.
Dr. Bernd Scheifele, Chairman of the Managing Board at HeidelbergCement, said the plant was opening at a fortuitous time for cement producers in Russia and would have a productive life.
"The new plant is among Russia's biggest and the most modern facilities. It'll supply dynamic and prospective markets in Moscow and its region with high quality cement."
Scheifele added the plant underlined HeidelbergCement's commitment to the Russian market.
"The opening of the new plant enables us to increase our production facilities in a growing market and increase the production volume of high quality cement in Russia to 5 million tons a year."
Kristian Knell, CEO at HeidelbergCement, Russia, said he expected the market to develop strongly on the back of strong domestic demand.
"Russia's cement market demonstrates solid growth, going up 24% in 1Q 2011. We expect the cement market to increase this year to 56 million tons, which compares to 50 million tons last year."