Buyers look to head off buckwheat shortage which isn't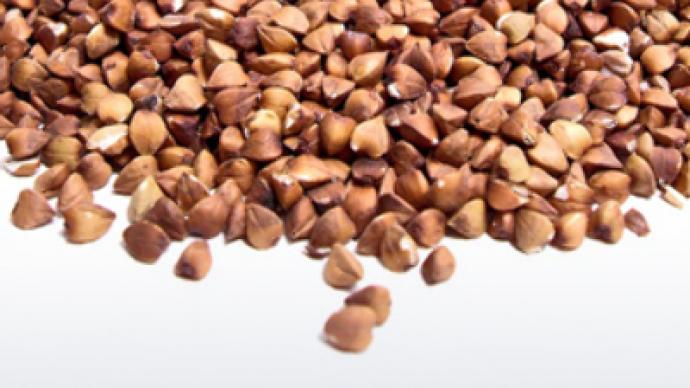 Russian buckwheat prices have jumped more than 50% this summer, but experts say there are no fundamental reasons for the sharp increase, just a "price panic."
Russia's hot summer drought has hit the agricultural sector hard, causing an estimated 32.7 billion roubles worth of damage. But surprisingly, buckwheat, better known in Russia as Grechka, a product of relatively limited demand, has become the focus of concerns by Russian consumers that prices for agriculture produce are set to skyrocket. According to Russia's federal statistics service, the average price for buckwheat jumped from 31 roubles per a kilo in June to 47 roubles in late August.
According to Elena Skrynnik, Russia's agriculture Minister, the increased concern that there may be shortages, which has triggered the price spike, is absolutely groundless.
"Now buckwheat is being bought, due to speculative demand, and more than necessary."
Maria Kurnosova, head of external communications at major retailer, Auchan, agrees that the fears of a shortage brought the customers out in droves, without any real reason, with suppliers also taking the chance to cash in.
"In fact, the price growth was absolutely groundless, with mere gossip of a possible buckwheat shortage having caused its near disappearance from shops. In a week, people bought the same amount of buckwheat in our shops as they usually do during a whole month. A panic backed by fears of hot summer 2010 consequences – really a slightly reduced crop because of the drought, coupled with an almost groundless price boost from suppliers led to the current situation."
Shaparin Anton, press secretary at Russia's Grain Union, says buckwheat was just the first to disappear from shop shelves, which, coupled with the drought concerns, made people fear about the coming shortages and drove prices up.
"The deficit was created artificially, simply because buckwheat was the first item shops in Russia ran out of. The deciding factor was the timing – that happened when there was a severe drought in the country, and people just took the absence of buckwheat in shop shelves as a sign of a coming shortage. Also, remembering Soviet times, when anything could hardly be imported from abroad, Russians decided to put some aside for a rainy day and started to massively buy buckwheat without any real need. Logically, growing demand boosted prices, as suppliers weren't prepared for such a situation, especially given that buckwheat is a product of limited demand. Not too popular, I mean. Just to illustrate, 500,000 tons of buckwheat are consumed in Russia annually compares with 72 million tons of grain also consumed on average during a year."
An exasperated agriculture Minister has been at pains to point out that Russia has plenty of buckwheat in reserve, with Skrynnik adding that, just to make sure there is more than enough grechka to go around, a new harvest will come in from the Altai region in the middle of October, and that this usually provides about 40% of Russia's buckwheat supply.
Anton Shaparin also has the fingers at his fingertips for anyone fretting about a buckwheat shortage.
"The buckwheat harvest is usually gathered in September, so at this time of the year we are usually dependent on our stocks from previous seasons. In fact, this year the situation is absolutely the same as last year, with about 40, 000 tons of buckwheat in stock. The total annual consumption in Russia is at 500,000 tons, which means we currently have sufficient supply."
Auchan's Maria Kurnosova is also optimistic, saying the situation will improve soon.
"I expect the situation to become stable already in a week, when we get the harvest from Altai."
Officials and analysts are also looking to head off similar customer stampedes elsewhere. Most are at pains to point out that even with Russia's drought related grain shortage this year there is unlikely to be a major rise in the price of bread.
Agriculture Minister Skrynnik notes that "in the production of baked goods, the cost of grain accounts for from 15% to 20% of the end price. There have been times grain and flour prices have decreased and baked goods didn't." and adding. So, prices for grain and for baked goods are somewhat different prices," she said, pointing out that rising bread prices are "not necessarily reflecting more expensive grain."
The Grain Unions Anton Shaparin also says that bread prices reflect a range of factors and not just grain prices.
"I don't expect bread prices to grow, as a result of the drought, as frankly, we spotted no correlation between grain prices and those for bread. For example, with the grain price going down from 9,000 roubles per ton in 2008 to 3,000 roubles in 2009 the price for bread remained the same."
You can share this story on social media: