Falling corporate lending rates cutting into banks bottom line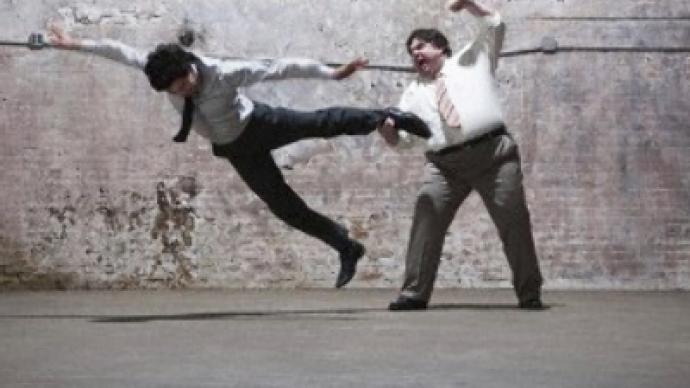 Corporate lending rates may not have fallen enough for borrowers but they have fallen enough to slash income to banks, with analysts saying a change in funding models is likely for many banks, according to Kommersant.
According to the statistics from Russia's Central Bank, the interest revenue from corporate loans in 1H 2010 was 10% down on the previous 6 month. It says the main reason for this is falling lending rates which dropped to 9-10% during 1H 2010 compared with 15-16% a year earlier.
Sergey Moiseev, director at the Centre of Economic Research at Moscow University of Industry and Finance, says boosting other revenue streams is the only way out for banks.
"We can hope for higher commission income, income from operations with securities and currency, better situation with reserves, but the main tool that can help the banks to improve the situation is control over interest expenses."
Moiseev believes banks need to change their funding sources with bonds issues cheaper than trying to attract new depositors.
"Now one can place bonds with the yield of 7-7.5%, which is less expensive than attracting deposits."
Central Bank deputy head, Gennady Melikyan, warned of the problem approaching earlier in the year the first. At this banking forum in St. Petersburg he urged banks to start preparing for a new funding environment.
"The day of the freebie is over. The situation when the margin on some operations reached 10-15% seems not to be coming back. Banks need to think of the ways to work in new conditions."
Today the yield of bank's credit portfolio is at 10-11%, with expenses reaching 7-9%, which means that the banks earn just 2-3%, calculates Moiseev, adding though that "it's unusually little for Russian banks, while in terms of the world market that's quite ok."
Evgeny Nadorshin, chief economist from Trust Bank, also believes the situation was quite predictable, with some of Russian banks starting to take necessary steps already in the end of 2009.
"Many banks, foreseeing the fall of yields in corporate lending already by the end of last year, started to make attempts to settle the issue, shifting the focus to more profitable ways of crediting, consumer crediting and credit cards, for example."
Nadorshin believes that the funding issue is likely to drive mergers of smaller banks.
"In the near future we'll see a splash of activity in mergers and acquisitions of those banks that don't have such resources."
You can share this story on social media: