Russian markets welcome new Rosneft head
Published time: 22 May, 2012 15:01
Edited time: 22 May, 2012 19:01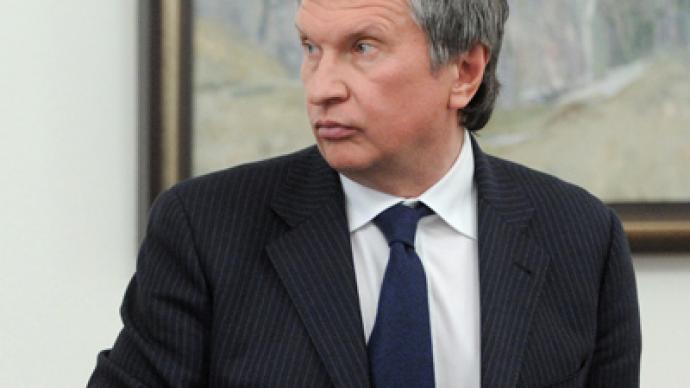 Former Russian Deputy Prime Minister Igor Sechin has been appointed the new head of Rosneft, one of the world's top publicly traded oil and gas companies. The markets were quick to respond, with stock gaining 3.35% shortly after the news came out.
The investor enthusiasm was short lived, however, as half an hour later markets cooled significantly, heading to the morning start.
On Tuesday Prime Minister Dmitry Medvedev signed the directive appointing Sechin head of Russia's oil giant. This is just a day after the country's newly elected President Vladimir Putin made changes to the cabinet.
Rosneft's new chief promised to boost production and payments into the budget.
"It [production] came to 122 million tonnes last year. We'll be eager to increase this figure," Sechin said. He also recalled that Rosneft "is the biggest taxpayer in the country and put almost 1.5 million rubles into the budget in 2011 through customs payments and tax collections."
Sechin replaced Eduard Khudainatov, who used to head the Rosneft board and hold presidency of the company. Before the appointment Sechin supervised Russia's fuel and energy sector, with former presidential aide Arkady Dvorkovich now taking the position.