Rosneft buys back shares once owned by Yukos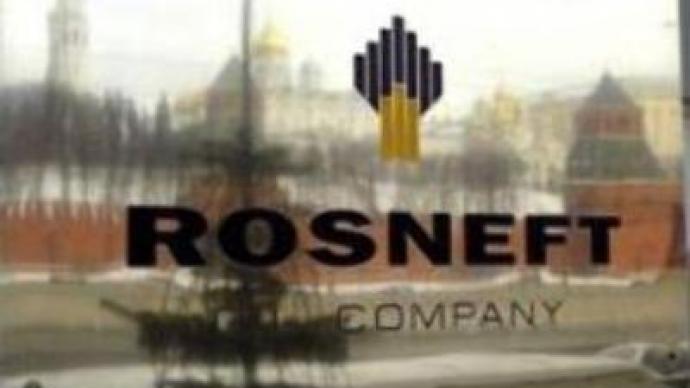 Russia's Rosneft company has bought back 9.44% of its shares – part of the assets of the bankrupt Yukos oil company – for $US 7.6 BLN, what is 1.2% higher than the starting price. It was the first one in a series of eight auctio
Yukos is being sold in parts and Tuesday's auction also included Yuganskneftegaz promissory notes.The two main bidders in the auction were Rosneft itself, and the British Russian joint venture TNK-BP.
"The starting price was set at a low level in order to attract bidders. But the thing is that there are only two interested buyers. Apart from Rosneft there was another company which entered the auction under specific conditions and reasons, but didn't actually do anything. I think this company could bid up the sale price and Rosneft would have had to respond. The auction would have been more interesting,"
said Viktor Gerashchenko, Yukos Chairman.Both Yukos creditors and Rosneft say they are satisfied with the price paid. The Yukos' creditors' committee will now decide how to distribute the funds received from Rosneft. Analysts say how Rosneft ends up using the assets is just as important as the auction process itself.
"We will certainly monitor what Rosneft is going to do with the shares – sell them or use for potential mergers and acquisitions,"
noted Elena Anankina, analyst of Standard & Poor's in Moscow.Sergey Komlev, the Director of the Moscow office of PACE Global Energy Services believes that
"according to Rosneft itself it may have plans to sell this stake as part of an IPO or swap this stake for shares in upstream companies overseas."
In 2004, Rosneft bought the main production unit of Yukos – Yuganskneftegaz – at the auction organized by the tax service to cover back tax bill. The acquisition made Rosneft the country's second-largest oil company after Lukoil.Yukos was declared bankrupt in 2006 and its assets are put on sale to cover the creditors' claims. Rosneft is expected to go head-to-head with Gazprom in the auction of oil production units Tomskneft and Samaraneftegaz. Gaining control over the assets will set Rosneft on the road to becoming the number one oil producer in Russia.
"If they get the producing and refinery assets from Yukos, they will become Russia's biggest oil producing company and will be under way to achieving their target of 2.5 MLN barrels of oil a day production over the next couple of years. In fact, if they get Yukos' assets and rebuild the production of those assets, they will reach this target by the middle of the next term,"
added Christopher Weafer, chief strategist of Alfa Bank.Further auctions will see the sale of a 20% stake in Gazprom, and sizeable stakes in a number of Russian banks. The next auction is scheduled for April, 4. Most of the analysts are expecting the sale of the remaining assets to take place over the next few months.
"I suppose that the next month or two the major Yukos assets will be sold. This will be 90-95% of the assets. That is my proposal to the Yukos creditors,"
noted Eduard Rebgun, Yukos bankruptcy supervisor.
You can share this story on social media: