Rosinter Restaurants posts 1H Net Loss of $2.6 million
Published time: 16 Nov, 2009 10:43
Edited time: 21 Dec, 2009 10:28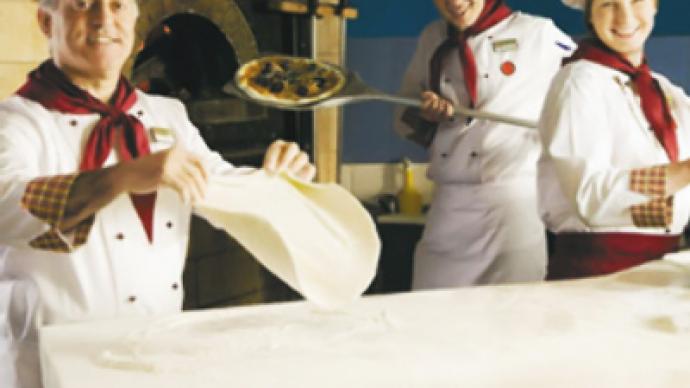 Russian restaurant chain holding, Rosinter Restaurants, has posted a 1H 2009 Net Loss of $2.6 million under IFRS.
The bottom line compares with a 1H 2008 Net Profit of $0.8 million, with 1H EBITDA falling to $11.2 million from $12.6 million a year earlier, as U.S. dollar Revenues fell 24.7% to $124.1 million.
The company attributed the results largely to the decline of the Rouble against the U.S. dollar noting that Revenues rose by 4% in Rouble terms, with CEO, Sergey Beshev, noting an increase in cash flow from operations, ahead of the traditionally strong end to the year.
"In 1H 2009 our net cash flow from operating activity in US$ increased by 58.2% (118.4% increase in Rubles) in comparison with the same period of 2008 and we were able to decrease our debt level and improve its maturity profile, as a result of our very tight cash flow management and strong focus on delivering more affordable dining experience to our guests with our well known brands. We are pleased so far with the promising revenue dynamic in fourth quarter, our traditional high season, which is supported by new menus and seasonal promotions in our restaurants. Looking forward, we are addressing areas of enhancement for our business model, seeking additional value for our shareholders, mainly through enhanced profitability of our three core brands – IL Patio, Planet Sushi and TGIF – and increased efficiency of our support structure."
IFC Metropol analyst, Maria Sulima, says the Rosinter result showed a company coming to grips with the economic downturn, with debt servicing and exchange rates having a major effect.
"The company saw a reduction in the gross margin from 37.4% in the first half of 2008 to 31.2%. Essentially, this reflected a 16% reduction in traffic offset with only a 4% increase in the average bill. EBITDA margin grew amid reductions in personnel expenses resulting from lay-offs, as well as from a lack of spending on opening new restaurants. In the first half of 2009 not one corporate restaurant was opened, only franchises. So while revenues fell by 25%, operational expenses were reduced even further, by 39.5%. Nevertheless, it's not worth expecting that type of dynamic to continue, as soon as the company starts opening new restaurants, expenses will increase again. The thing about the net loss is that, besides debt servicing expenses of $4.2 million, it was largely due to currency exchange fluctuations ($1.2 million)."