Rosinter restaurants posts 1H 2010 net profit of 111 million roubles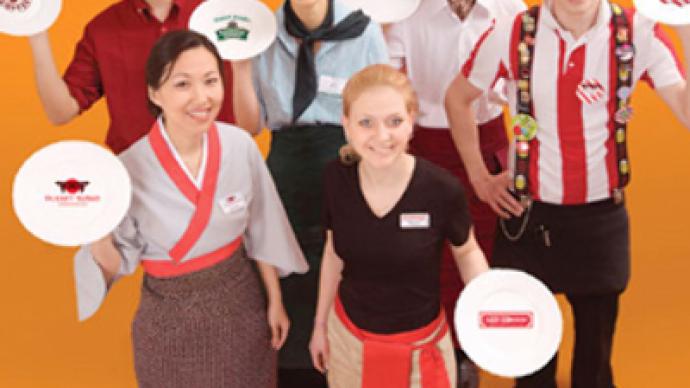 Russian restaurant chain operator, Rosinter restaurants, has posted a 1H 2010 net profit of 111 million roubles under IFRS.
The bottom line compares with a net loss of 100 million roubles over the same period 2009, with 1H EBITDA rising 37% year on year to 490.85 million roubles, as revenues climbed 16.9% year on year to 4.691 billion roubles.
Rosinter noted a 6% increase in same store sales, as well as a boost from newly opened restaurants, with CEO Sergey Bashev referring to the expansion program which continued through the economic downturn, and brought Rosinter's restaurant numbers to 356, including 100 franchisees, at the end of June.
"In 2010 we continue developing our corporate network with a highly focused strategy in combination with the robust expansion of our franchise network. By end of first half of 2010 we had already opened 8 corporate and 10 franchise restaurants and had under construction 12 corporate and 20 franchise outlets which openings are planned for this year and early next year. Simultaneously, at restaurant level, we have been investing in modern equipment and upgrading the decor as part of our brand evolution initiatives. This will allow us to maintain our brands' leading competitive position."
Rosinter noted its gross debt had decreased 15.7% since the start of the year to 1.85 Billion roubles, with CFO Victor Shlepov, adding that Rosinter's SPO had also boosted investor exposure to the company.
"Following our successful SPO, we reduced our debt level by 15.7% to 1,855 million rubles and reduced our average interest rate by 6% which will give us substantial savings on the cost of financing. In order to secure access to long-term financing our Company has registered on MICEX a bond issue for a nominal amount of 1,500 million rubles and as an additional step we have committed to a long-term corporate credit rating regular process, which led recently to a "B-" rating initiation by Standard&Poor's with stable outlook. Also I would like to highlight the increase in analytical coverage of our stock which combined with a wider post-SPO free float have positive impact on our shares liquidity."
You can share this story on social media: