Rocker businessman fights mob-style hostile takeover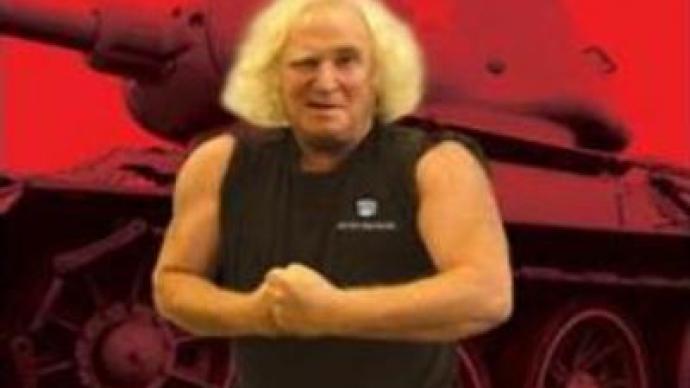 The Southern Russian city of Saratov witnessed a fearsome corporate struggle last year as the world's largest factory producing vintage vacuum tubes for high-end sound equipment struggled for survival against local racketeers.
Along with being a major energy exporter, Russia is – unknown to the general public – the biggest producer of rare sound equipment parts. The unusual 'warm' sound of high-end amplifiers is impossible without vacuum tubes, and those are brought all the way from Russia's provincial city of Saratov. It's the home to ExpoPUL – one of the few factories left in the world specializing in this vintage technology, and it has no less then 2/3 of the world market.Mike Mathews, a sound effects designer and one-time promoter of Jimi Hendrix, Chuck Berry, and other top rockers bought the factory in 2000. From his office in New York he told Russia Today how he saved his company from a fraudulent takeover.The battle began in the fall of 2005 when Mike got an offer from Samara-based real estate giant Russian Business Estates (RBE). The company bought nearly all the property on the Reflector production site and wanted to buy out Mr Mathews' factory, whose yearly revenues amounted to over a million dollars, for $US 400.000. Mike turned down the offer.Next came trouble. Russian Business Estates was now housing the energy producer for the factory, Refenergo, and the latter turned off gas and electricity forcing ExpoPUL to shut down production. RBE has refused a request from Russia Today for a comment.It wasn't the vacuum tubes or the by-then profitable business that RBE was after, but the building the factory was occupying. But for Mike, he says, it was more than the company that was at stake.
"I had to decide on whether I was going to give in or I was going to fight. I don't like racketeers, I fought them in the past in the United States, and I decided to fight to the end,"
Mr Mathews says. For the factory employees RBE's takeover would have meant losing their jobs.
"We are rare specialists, it would be impossible to find another job and it is too late for us to learn another trade,"
believes Vastruhina Elena, factory worker.Mike says he took action on many fronts and his campaign rang out in the press in Russia and across the world. Saratov's governor personally intervened to resolve the conflict. ExpoPUL's Director, Vladimir Chinchikov, believes the standoff with RBE has started a wave of actions against fraud and corruption in Saratov.
"We experienced outrageous lawlessness, they were well-prepared and had judges and officials paid-off and they had already taken over the entire complex. They didn't count on such strong resistance on an international scale,"
Mr Chinchikov says.The Saratov region's Anti-Monopoly service ruled Refenergo had to renew energy supplies to the vacuum tube producer. The move was later upheld by an arbitration court.After his victory, Mr Mathews was still in a fighting mood so he started off a "Rock & Roll against Corruption" movement and travelled across Russia to gather petitions from Russia's musicians to continue rocking the racketeers.
You can share this story on social media: