Record warm weather affects Russian companies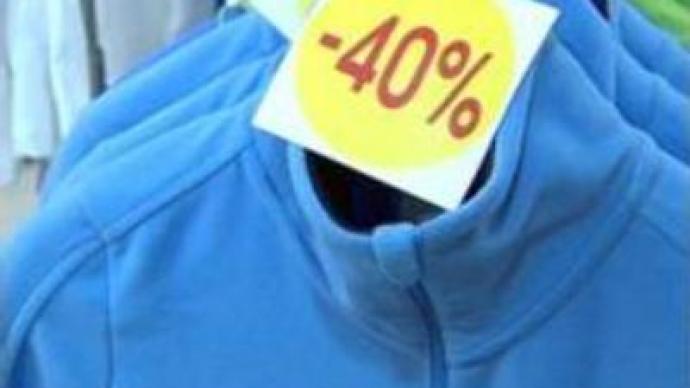 This winter, the weather's been slightly confused. In the first two weeks of 2007, Moscow had the highest temperatures, on average, for 130 years. Companies have felt the impact of the warm weather on sales.
Only recently has snow made a comeback and that's a breath of relief for many companies.Sports retailer Intersport's earnings fell up to 20% compared with the same time last year.
"Of course we have a little bit lower sales concerning equipment and warm jackets but it is not crucial and a catastrophe,"
Zlata Shyaveleva, sales director of Intersport stated.Intersport has the advantage of a wide range of products – from light clothes to all kinds of sporting gear. It's also attracting skating fans thanks to a popular TV show, which features celebrity skaters.On the other hand, fur stores have done surprisingly well. Designers are making fur products suitable for warmer weather like hats with holes. Fur accessories specialist, Furland, even increased its sales. That's because fur is now much more popular as a beauty item for all seasons than as protection from the cold.
"We felt like Italians here in Russia. If you were in Italy, you'd probably see a lot of women wearing fur coats, which means people can enjoy fur even in warm climates,"
Oksana Krasnokutskaya, Deputy Director General of Furland mentioned.Beyond retailing – whole industries are affected. Timber and forestry company Ilim Pulp cut exports by about 16% from the same period last year. The problem lies in the lack of proper roads. In the Arkhangelsk region of north-west Russia, logging is mostly done in the winter.And at lower temperatures transport routes freeze over, allowing smooth passage. But this year they've been too muddy – and timber exports in the area are down 40% from their normal levels.Timber's also transported by river in springtime. But with little snow to melt, rivers don't swell to sufficient levels.Ilim Pulp's reduced the proportion of water-transported timber from 22% several years ago to 4%.The weather's never been easy to predict especially this winter. But with some flexibility and innovation, there may be ways to cope.
You can share this story on social media: