Police searched homes of Rostelecom chief executives
Published time: 20 Nov, 2012 09:00
Edited time: 20 Nov, 2012 18:07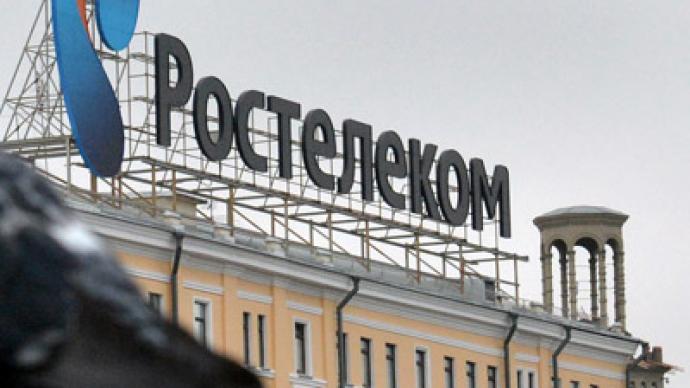 Russian police have reportedly raided the home Aleksandr Provotorov the CEO of the country's largest phone company Rostelecom, connected to a $200mn embezzlement investigation.
Investigators also searched the home of Rostelecom's minority shareholder Konstantin Malofeyev, a founder of Marshall Capital Partners which used to be headed by Provotorov, the Interfax news agency reported, citing law enforcement sources. "Searches are underway in the elite villa communities, where Provotorov and Malofeyev live," the source said.
The raids come as a part of investigation of alleged embezzlement of a $200mln loan, secured by Malofeyev's fund, Marshall Capital Partners, to buy the Nutritek food company. The probe was launched after a complaint from VTB, Russia's second largest bank, which claimed that Marshall Capital Partners embezzled money from its British unit.
VTB had secured a British court injunction to freeze part of the 10% stake in Rostelecom held by Marshall Capital Partners, in effort to recover its money.
Kommersant's report on the arrests of Malofeyev and Dmitry Skuratov, a lawyer at Marshall Capital, was later denied by Marshall Capital's press service. According to their statement, the two men are considered witnesses in the case. A Rostelecom spokesperson declined to comment.
Police said that an investigation is underway against the persons they believe are linked to the embezzlement case, and that no investigation has been opened against Rostelecom.
Rostelecom shares were among the worst performers on November 20 dropping 3.7% after the reports about the police searching the home of its CEO.