Russian Economy hit by Eurozone contraction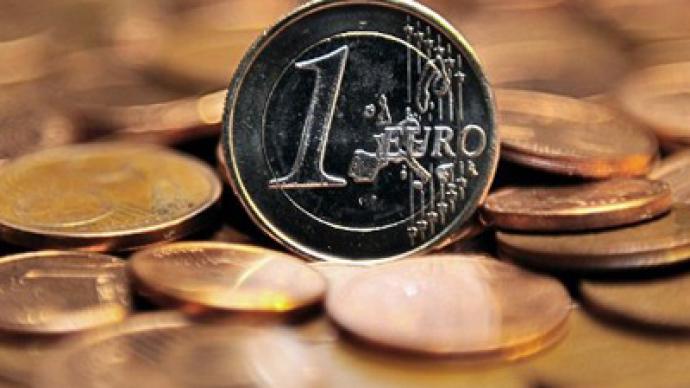 The Eurozone economy is edging towards recession as business activity slows. The February shadow came from Italy and Spain. The Russian economy performed better last month, but is expected to be pressed by the Eurozone doom and gloom in the future.
February PMI data – an indicator of business activity – pointed to a drop in the Eurozone economies, causing fears of a continued recession. "A drop in services activity offset a marginal rise in manufacturing production," the Eurozone PMI report explained.The PMI Composite output Index for the Eurozone entered negative territory crossing the dividing line between growth and decline. It stood at 49.3 in February, which is a fall from 50.4 in January."At this stage, our best estimate is that the region's GDP will have contracted by 0.1% in the first three months of the year," commented Chris Williamson, Chief Economist at Markit.The Eurozone Composite output Index compiled by Markit tracks manufacturing and services at 4,500 companies in the area to provide for a general understanding of the economic environment. A PMI reading above 50 points to growth, with below 50 pointing to economic contraction.Southern nations like Italy and Spain, where companies are still cutting employment and reducing prices to keep afloat, constrain growth in the northern countries of Germany and France. Italy's economy has been shrinking for the 9th consecutive month, with its Composite PMI going down to 44.1 in February from 44.8 a month earlier. Spain has slumped to 41.9 last month from 46.1 in January.Meanwhile, Germany and France remained positive in February, with Germany PMI standing at 52.8 and French figure balancing on the even line – at 50.0. "The steep downturns in Italy and Spain can be attributed to ongoing austerity measures, which have hit domestic demand, but it is unsettling to see the rates of decline gathering momentum again. A return to growth still appears a long way off for these countries, which will likely weigh on rates of expansion across the rest of the region. " Williamson added.The Russian economy, however, demonstrated quite the opposite picture in February, as its manufacturing weakened further last month, to 50.7, and service sector reached its 7 months second highest reading of 55.3. Unlike the Eurozone, where the economies are mostly underpinned by manufacturing output figures, the Russian economy is now being largely backed by services. However, the trend is fragile and short term, warns Alexander Morozov, Chief Economist at HSBC for Russia and CIS."The problem is that services-led growth has its limitations, and usually follows suit of the manufacturing sector. So, most likely, the observed divergence in dynamics between services and manufacturing that first emerged in December cannot be sustained for long," he said.The overall economic outlook is gloomy for Russia, as there's no pre-condition for better output but enough grounds to expect further contraction of foreign demand, especially from the Eurozone, Morozov added.
You can share this story on social media: