Peugeot unveils plan to save 1.5 billion euro
Published time: 25 Jul, 2012 10:02
Edited time: 25 Jul, 2012 14:02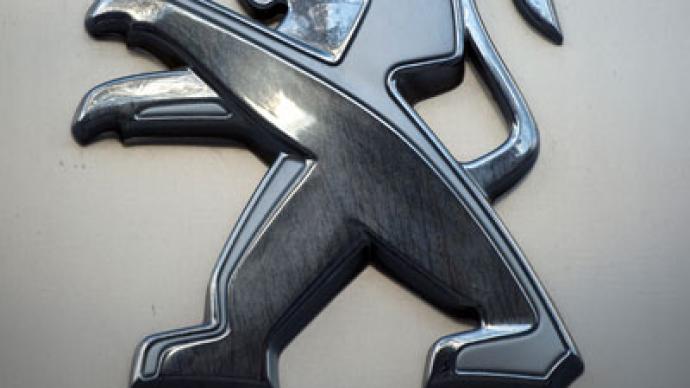 Peugeot Citroen SA has presented details of a new plan to generate 1.5 billion euros of cash savings in 2015 with reorganizing its French industrial base along with an alliance with General Motors.
­The company targets to save 600 million euro with improvement the industrial base and 550 million euro on spending cuts. The deal with US auto major GM should bring a 350 million euro gain.
"The depth and persistence of the crisis impacting our business in Europe requires the launch of the reorganization of our French production base and a reduction in our structural costs," Chief Executive Philippe Varin said Wednesday.
In July Peugeot announced plans to lay off 8,000 workers and to close one of its two Paris plants, which resulted in trade union protests.
The French car maker reported a net loss of 819 mln euro for the first half of the year, compared to an 806 mln euro profit a year ago, as its global sales fell 13%. The group, which also includes a bank and auto parts maker Faurecia SA, reported an operating profit of a tiny 4 million euros, down from 1.16 billion euros in H1 2011.
However, the company managed to cut debt by 1 bln euro since the end of last year with assets sales, although it still owes 2.4 bln euro.
Peugeot now expects the regional market to shrink by 8% in 2012, compared to the 5% predicted at the start of the year.
Meanwhile the French Government is due to announce later on Wednesday measures to bolster the country's car industry, including increased cash stimulus for buying electric and hybrid vehicles.