High petrol prices hit car-travellers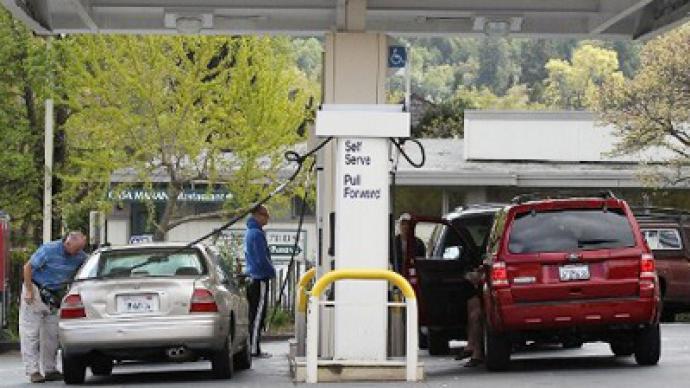 With petrol prices setting new records, the time when travelling by car was considered a cheap have long gone.
Crude oil prices have risen by almost a quarter in the last six months with fuel prices in some countries almost doubling over the last year. Trips by car are becoming pricier – a journey at the wheel from London to Edinburgh will cost about Ј60, while a flight to the Scottish capital will cost a third less, if you buy tickets a month in advance. And with petrol prices on the increase the gap is expected to widen.Britons paid 5% more at the pump this March than they paid a year ago, which is about the European average, according to a report by the Automobile Association. Motorists in Italy and Ireland have been hardest hit in Western Europe – they have to bring much more cash now to fill in the tank – 13% and 7% respectively. However, in Spain and in Greece prices haven't hit drivers in the wallet too hard – only 4.5% and 3.5% respectively.Higher pump prices are forcing car makers to look towards more fuel efficient vehicles like hybrids. However, experts say the high cost of new technologies is keeping fuel efficient cars from gaining broader appeal. Hybrid sales have more than doubled this year, but they still account for less than 3 percent of the general car market, and according to Pike Research many potential buyers will hold off on purchases of electric vehicles (EVs) during 2012 due to premium pricing of such cars.Nissan is offering the Leaf at a higher price for 2012, and while the 2012 Chevrolet Volt will sell for $1,000 less. Some of the once standard features on the Volt are now options.  According to data from Pike Research's annual Electric Vehicle Consumer Survey, the optimal price for a plug-in electric vehicle (PEV) to attract consumers is $23,750.  With the 2012 Toyota Prius at $32,000, and the Honda Fit BEV at $36,625, and the Ford Focus EV at $39,995, consumers hoping for an affordable EV ride have been left wanting. In most cases it's the rising environmental awareness that drives the sales of electric cars, rather than money-saving reasons, as it's still impossible for buy one without breaking the bank. However, for those who opt for a hybrid, in the long term, with no more pricey trips to the gas station, an electric car or a hybrid works out cheaper.
You can share this story on social media: