Opel cuts hours: German GM shortens work days as sales slump
Published time: 23 Aug, 2012 12:19
Edited time: 23 Aug, 2012 17:07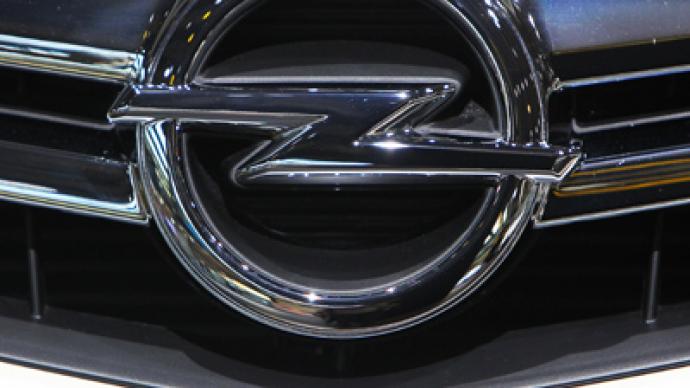 Opel, the German unit of US automaker General Motors, has announced plans to cut the hours of workers at two of its four German plants as demand for cars in Europe drops.
­The production at its main factory in Ruesselsheim and its component plant in Kaiserslautern will halt for a total of 20 days between September and the end of the year, the company revealed on Thursday.
About half of the 13,800 employees in Ruesselsheim will be affected by the measure, the company said. The Kaiserslautern factory has a workforce of 2,500 people.
Last week the management of at Ruesselheim started negotiations with the works council and labour union IG Metall, over suggestions to cut the employees' standard 35-hour work week to 31 hours. Opel's wage contracts also allow it to increase weekly hours to 38.75 if demand is strong.
However, Opel has no intention of shortening working hours in Eisenach, where it makes the Corsa subcompact. US automaker Ford shortened working hours at its German plant in Cologne in April.
GM is struggling to recover European profitability as it reported losses of $747 million on its European operations last year due to the recession in the region. The company reported a $361 million operating loss at its Europe unit in the second quarter. In June, Opel's supervisory board approved a medium-term business plan up to 2016, designed to bring the carmaker back on track.

The plan includes boosting product investment, an increase in exports, cuts in material, engineering and development costs, as well as additional savings from its alliance with France's Peugeot Citroen.