Norwegian government stops oil industry limbo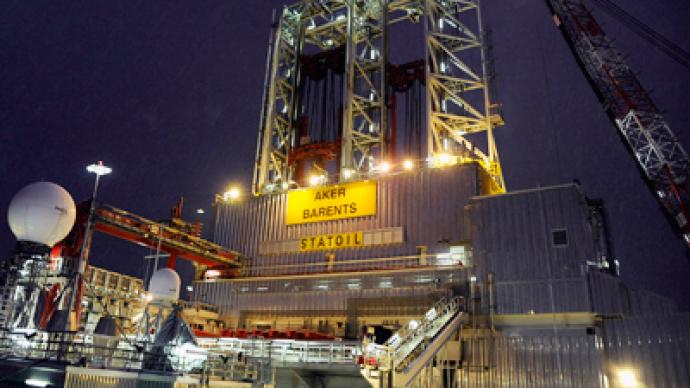 Norway has ordered the settlement of a three week long dispute between striking oil workers and employers. The move is set to ease market fears over a halt in Norwegian oil production and a steep cut in European supplies.
About 10% of the 7,000 offshore workers have been on strike over pensions since June 24. The action led to a rise in crude oil prices choking off some 13% of Norway's oil production and 4% of its gas output.
The government has the power to force the striking workers back to work and has done so in the past to protect the industry on which much of the country's economy depends.
The government was slow to take action to stop the oil companies from locking out all offshore staff on Monday and intervened only minutes before the start of the lockout, citing potential economic repercussions.
"I had to make this decision to protect Norway's vital interests. It wasn't an easy choice, but I had to do it," Labour Minister Hanne Bjurstroem told Reuters after meeting with the trade unions and the Norwegian oil industry association (OLF).
The oil and gas industry makes up about one-fifth of Norway's $417 billion economy.
Leif Sande, leader of the largest labour union Industri Energi, representing more than half of the 7,000 offshore workers, said workers would return to work immediately.
The dispute took Norway by surprise, as its oil and gas workers are already the best paid in the world making an average of $180,000 a year. Offshore workers clock 16 weeks a year but cite tough conditions for their call for early retirement at 62.
While Norway is seeking to keep its status as a reliable supplier of energy, market analysts are blaming the Labour-led coalition government for being slow to intervene ahead of general elections in a year as labour unions are important partners.
Brent crude dropped more than $1 to below $99 per barrel in early Asian trade on Tuesday on news of the intervention, after surging to above $101 on supply fears in the previous session.
State-controlled Statoil, which operates the affected fields, said it would resume production immediately and would be back at full capacity by the end of the week.