NLMK posts 3Q 2009 Net Profit of $164 million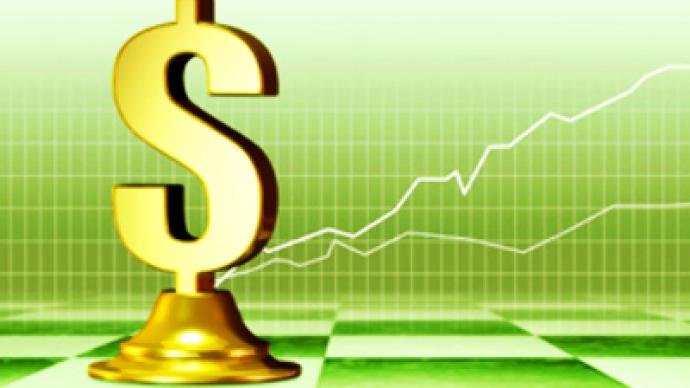 Russian steelmaker, NLMK, has posted a 3Q 2009 Net Profit of $164 million under U.S. GAAP.
The bottom line is down sharply from the 3Q 2008 Net Profit of $1.228 billion, with 3Q EBITDA falling from $1.739 billion in 2008 to $486 million, as 3Q Revenues fell from $3.756 to $1.739 billion.
The 3Q posting made for a 9M Net Loss of $79 million, down from a 9M 2008 Net Profit of $2.759 billion, as 9M EBITDA dropped 77% year on year to $917 million, and Revenue fell 55% year on year to $4.325 million.
The company noted a sharp turnaround in quarter on quarter results with the 3Q Net Profit coming after a 2Q Net Loss of $49 million, with 3Q EBITDA up 107% quarter on quarter and Revenues up 35%.
The company said the results reflect lower steel prices in the wake of the economic downturn of late 2008 and early 2009, mitigated to some extent by rising prices during 3Q and rising sales volumes.
Chief Financial Officer, Galina Aglyamova, noted NLMK's ability to push production costs lower, and affirmed the FY 2009 production guidance of 10.5 million tonnes.
"In the third quarter of 2009 the global economic environment allowed NLMK to increase sales both in the domestic and export markets. The management efforts aimed at further improvement of the production efficiency of our assets, control over raw materials prices and an active sales strategy helped us to increase the EBITDA margin to 28%. Q3 2009 operating cash flow amounted to USD324 of which USD74 million was received from further working capital release.
In Q3 2009 cash cost was USD199 per tonne of steel produced demonstrating a sequential decrease driven mainly by stable raw materials prices, continuous management efforts to increase production efficiency and supported by high capacity utilization at our production facilities.
The Company has a low level of debt and strong liquidity position. Debt ratios are in line with covenants, providing us a substantial safety margin. Further short term debt restructuring including the bonds issuance will contribute to lower interest payments. Given the production and sales cycle we believe that our financial performance for Q4 2009 will to a large extend reflect the favorable market environment observed in Q3 2009. We confirm our previous outlook for the 2009 production which is expected to remain flat year‐on‐year basis reaching 10.5 million tonnes."
You can share this story on social media: