Moscow hotels wait for down market rebound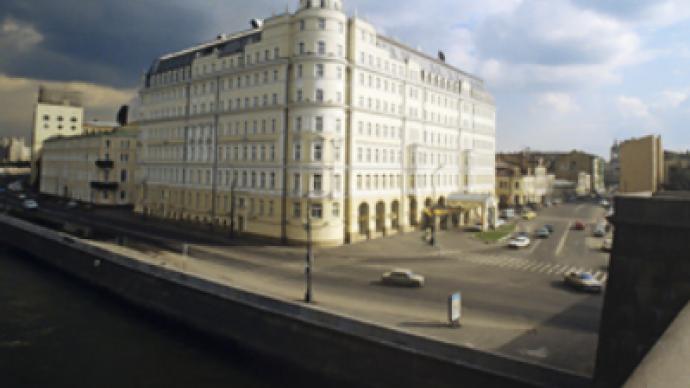 Moscow's hotel industry has enjoyed almost 25% growth per year in the last decade, due to growing demand and a lack of quality hotels, but a year after the crisis began, reality is kicking in.
A decline in demand in Moscow's hotels has pushed the occupancy level below the average European rate of 60%, room rates have almost halved and revenue per room has shrunk one fifth.
But there are signs of recovery, with demand slowly returning – but for cheap, quality alternatives, according to Marina Smirnova, Senior Vica President at Jones Lang LaSalle.
"There are more hotels in the mid range and slightly higher being built, in terms of room numbers, than high end hotels. But those who have really lost out are those built on the "old format" – that is the 3-4 star hotels from the Soviet Era – who have lost a lot of clients, due to not being able to compete with the quality of newly built hotels"
With the emphasis on cheaper accommodation in the minds of consumers, hoteliers are increasingly looking to develop budget hotels in the 2 and 3 star segments.
"Existing 3 star hotels could benefit from such a shift in consumer demand, but outdated hotels from the soviet era, such as the Cosmos Hotel behind me, could be on their way out"
A recent pledge by a prominent Western businessman to invest over $1 billion into a joint hotel business venture with the Moscow City Government is proof that appetite for Moscow's developing hotel market has not waned, according to Aleksandr Arutyunov, President of Intourist Group.
"If we analyze today's consumer demand – that is the average price level in the hotel industry in Russia – we will come to the same price levels being offered at 2 and 3 star hotels – and there is a big future for such categories."
The Moscow hotel market may have fallen as abruptly as Russia's economy, but the crisis has ultimately served to re-focus the attention to developing more budget accommodation – a sign that the market is beginning to listen to demand.