Moscow needs more improvement to become more economically attractive
Published time: 10 Oct, 2012 14:20
Edited time: 10 Oct, 2012 18:20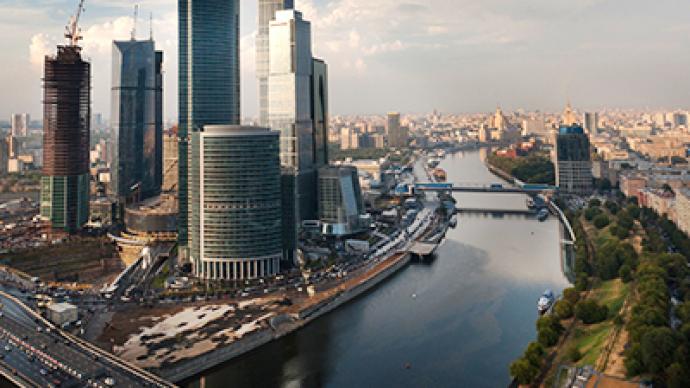 The Russian capital is gaining economic attractiveness, as it moves up the list of world rankings, but living conditions and safety leave much to be desired.
Moscow was ranked 20th among 27 world capitals covered by a PricewaterhouseCoopers survey.
Russia's capital followed Shanghai in the overall "The city of opportunity" ranking, that considered 10 indicators including intellectual capital and innovation, technology readiness, ease of doing business, sustainability and the natural environment, as well as costs.
New York and London lead the overall scoring, with emerging cities like Shanghai and Beijing becoming economically closer to the leaders. Beijing takes the honors in the 'Economic Clout' category.
In terms of foreign direct investment and economic growth Moscow outpaced Hong Kong and Abu Dhabi, taking the 5th position in capital investment ranking. The city is also home to big business, as it hosts the 8th largest number of Global 500 companies. In terms of GDP growth Moscow ranked 12th in the survey.
The global appeal of the Russian capital is growing, as the city's gateway indicator was among the best performing. This is a new category that measures a city's global connectedness and attraction and looks at things like hotel rooms, international tourists, aircraft movements and passenger flows.
The over side of the coin, however, was Moscow's high cost of living, coupled with poor health, safety and security indicators. The city became the 9th most expensive place in terms of rent. The average price of a single – room flat in the center of Moscow centre is about $1,000 per month.
"Moscow's economic growth, technological readiness and highly educated population must contribute to further success in the city ranking. Meanwhile, the necessity to improve infrastructure, the business environment, as well as the city`s global connectedness are evident and crucial to Moscow's image and global reputation in the future", commented Ekaterina Shapochka, Government & Public Sector Services Leader in PwC Russia
PwC also took a look ahead, and projected 3 forecasts for 2025 based on different "what if" models. Moscow didn't fare well in any of them.
The spread of protectionism among world capitals will make everybody suffer, the audit and consultancy company said. If knowledge, technology and travel connections become the main economic drivers, then London, Tokyo, New York, Seoul and Paris will be in front. Should quality of life drive the economies, Stockholm, Sydney, Paris and San Francisco will have the fastest GDP growth.
Another rating – Doing Business – calculated by the World Bank for Russia as a whole, where Moscow and St. Petersburg are far ahead of other country's regions, placed the country in 120th position out of the total 183 economies.