MMK posts 3Q 2009 Net Profit of $76 million
Published time: 18 Dec, 2009 10:50
Edited time: 18 Dec, 2009 15:20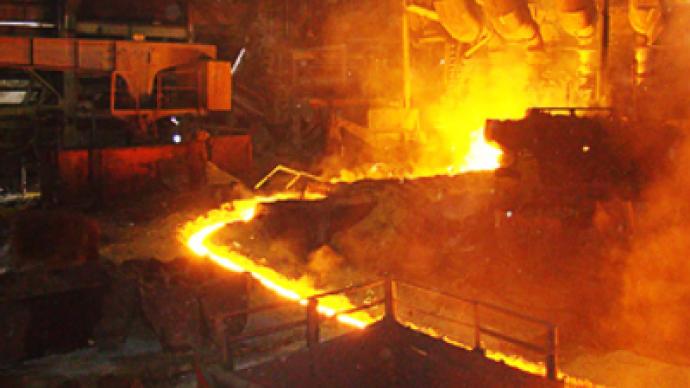 Russian Iron and Steel manufacturer, Magnitogorsk Iron & Steel Works has posted a 3Q net profit of $76 million under IFRS.
The bottom line is down from the $667 million net result posted for 3Q 2008, with 3Q EBITDA falling to $309 million from $1.07 billion in 2008, as 3Q Revenues fell to $1.404 billion from $3.529 billion a year earlier.
MMK noted a sharp quarter on quarter turnaround however with the 3Q Net Profit up 120% on Q2, with EBITDA up 49%, and Revenues up 35%.
The company noted that it was the sole Russian steelmaker not to have posted a loss over the 9 months of 2009, with total debt down 9% since the start of the year to $1.56 billion. It added that the rising steel output and higher prices which have pushed the 3Q turnaround can be expected to continue into 4Q.