MMK pays $537 million for Australian ore miner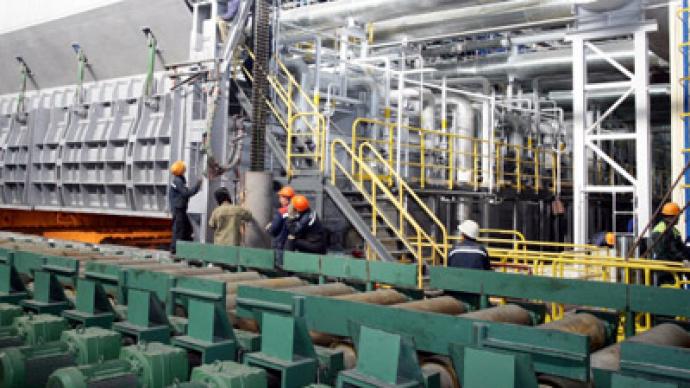 Russian steelmaker MMK is taking over Australia's Flinders Mines for $537m (AUD$554m). The price represents a 92.5% premium over the current market value.
­The deal will make the steelmaker self sufficient in ore supplies. "With this transaction, MMK will gain access to a high-quality iron ore development project with a substantial resource base and robust economics with low operating and capital costs." the company statement reads.
MMK will get accesses to Flinders' flagship deposit in Pilbara in Western Australia  with reserves of more than 900 million tonnes.Victor Rashnikov MMK Chairman hailed the deal saying that  "This transaction represents another important step forward for MMK to become a highly efficient vertically integrated international metals and mining company."

According to Kommersant Daily MMK has a lack of ore resources, and therefore is very sensitive to changes in prices on the market. In the latest financial report for the 1H of 2011 the company mentioned the adverse effect of raw materials price increase on its financial performance saying that "In the 1H 2011 Iron ore was up 30%, coal up 15% and scrap up 5%."

Production at Pilbara is due to start in 2015. To reach the projected extraction volume of 15 million ton per year the company will need to invest another $1.1 billion.

"Australia is one of the biggest iron ore exporters and MMK decision is quite reasonable," says Pavel Emelyantsev from InvestCafe adding that "the deal is just in time given the significant share price reduction due to the global crisis" and it will certainly provide MMK with 100% resource provision improving the company's financial performance.

"The company could improve revenue base and compensate expenditures on iron ore already in 2019 above all the EBITDA margin will also grow."