Megafon posts 1Q 2010 net profit of 10.283 billion Roubles
Published time: 25 May, 2010 06:52
Edited time: 25 May, 2010 11:18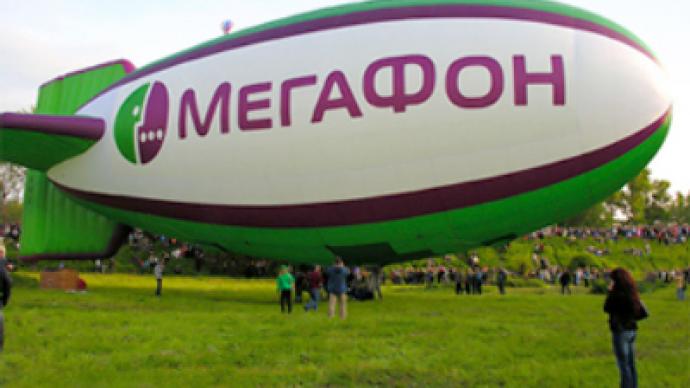 Telecommunications operator, Megafon, has posted a 1Q 2010 net profit of 10.3 billion Roubles under US GAAP.
The bottom line is down 7.6% year-on-year from a 1Q 2009 total 11.126 billion Roubles, however OIBDA increased 2.3% to 46.743 billion Roubles with revenue also jumping up 10.8% to 46.743 billion Roubles.
Megafon subscribers increased 18.7% year-on-year to 51.643 million, and commenting on the results, Megafon General Director, Sergey Soldatenkov said despite traditionally slow first quarters, his company was able to increase sales and further develop important branches of the company.
"At the beginning of 2010 the growth in data consumption continued which shows that mobile internet is becoming the most profitable additional service of the company. We will continue the development of the 3G network and fiber optic lines. With this strategy, management has prepared a special development program which was accepted by the board. At the same time, thanks to an effective marketing policy, the number of subscribers continued to grow. The negative net debt, high credit capacity provide a balance in company development and allow for organic growth to continue and the search for potential acquisitions in strategically important areas."