Media business looks to soldier on through the gloom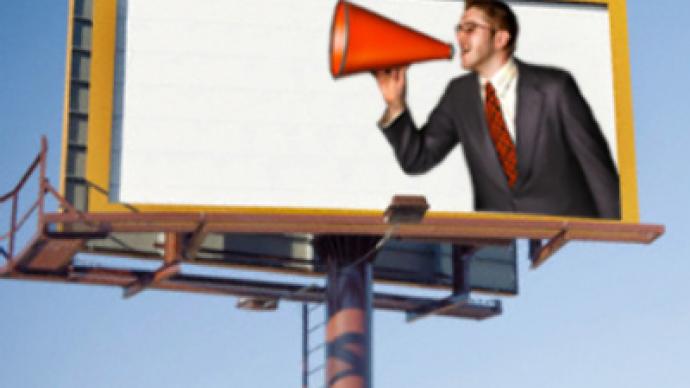 Russia's media businesses have been hit hard by slumping advertising revenues and the devaluation of the Rouble. The short term outlook remains bleak, but a stronger industry will result.
Those gathering for the Media Manager Russia awards, on July 9, found this years event more subdued than recent years with Russia's media industry taking a hammering in the face of the economic downturn, with additional problems stemming from industry financing being hit by the devaluation of the Rouble against the dollar. Dmitry Lazarev, Commercial Director at Expert Media Holding, says the downturn has hit some sectors of the media industry harder than others.
"In the wake of the current crisis almost all of the media stuff have suffered a downturn, the most popular editions have seen a lower decrease and those less known – much higher, but everyone in the field has problems today. Talking about different media sectors, internet editions have suffered the least with expert.ru, for example, going down only 3%. This figure is largely irrelevant compared to other resources' losses. Print media is the biggest loser with business declining an average 40%."
He says the outlook in the short term is likely to remain bleak. First of all he notes the obvious impact of less money being spent on media and advertising, but he adds that the downturn has sorted the wheat from the chaff in terms of quality.
"The problem here is that market is quite a new thing for Russia therefore there are very few really qualified specialists in the field. After rapid overall growth of the market, where even low- and middle class media felt quite comfortable and didn't care that much about the quality of their editions and their own skills, the economic crisis proved the law of survival. Survival of the strongest. And I believe, this is good for our market as it will create healthy competition leaving only the strongest afloat. This, in its turn, will create a new, better quality, larger and stronger market. However, this is a short-term future and so far in the coming, say, 6 months or a year the market will keep on contracting."
That is born out by data from the Russian Association of Communication Agencies. It says that 1Q 2009 advertising slumped 29% to 41.5 – 42.5 billion Roubles, with print media advertising falling 42%, Radio advertising down 38%, street advertising down 36%, TV advertising down 20%, leaving internet advertising relatively unscathed with a 15% fall.
You can share this story on social media: