Yahoo's Marissa Mayer to get $100 million if succeeds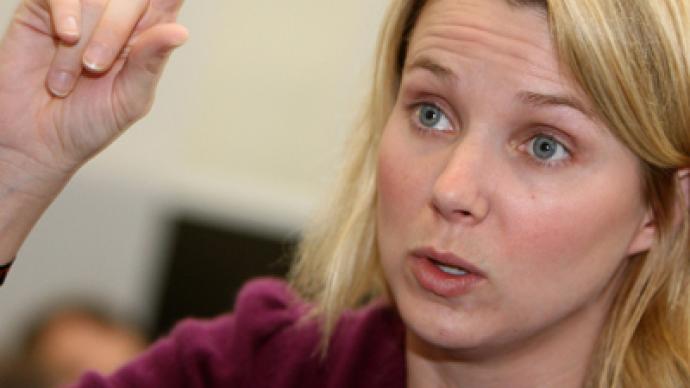 Marissa Mayer, the new chief executive of Yahoo, is to receive more than $100m if she can turn the ailing internet company around over the next five years.
The Californian company last night disclosed the pay package of the former Google top executive after she joined Yahoo on Tuesday. 

The 37-year-old is pregnant — and the board knew all about it when it appointed her. "My maternity leave will be a few weeks long, and I'll work throughout it." she said.

Mayer will be paid an annual salary of $1m and will be eligible for a bonus of up to $2m.

She will also receive two annual awards of at least $6m in share options and restricted stock units beginning in November.

And that's not all. Mayer will be paid a further $30m over the next five years and will receive $14m as compensation for the salary she had to give up at Google.

Her main challenge will be finding ways to generate more advertising revenues from the tens of millions of people who still visit the company's homepage each day.

Ms Mayer has made an estimated $300m during her career at Google which she joined as the company's first female engineer 13 years ago.

By contrast, her predecessor, Scott Thompson, had a compensation package worth $27m, while Carol Bartz, who ran Yahoo! before Mr Thompson, was in line to make more than $40m if she had stayed. Both were dismissed early.

The news of Mayer's pay came as technology giant Microsoft reported its first quarterly loss since becoming a public company in 1986. The loss of $492m was driven by a $6.2bn write-down it took on its acquisition of software maker aQuantive in 2007.