LSR Group posts 1H 2009 Net Loss of 188 million Roubles
Published time: 26 Oct, 2009 11:38
Edited time: 26 Oct, 2009 15:28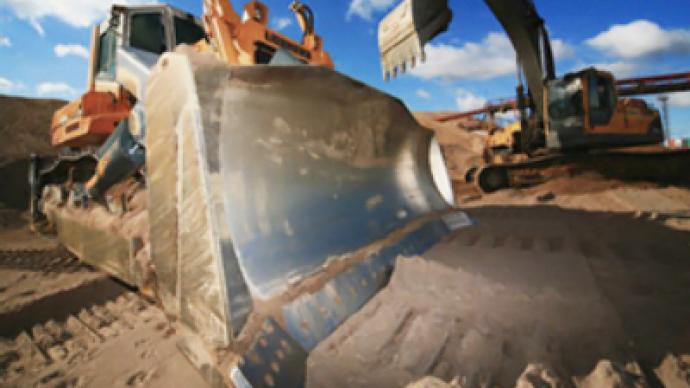 St. Petersburg based property developer and construction supplies producer, LSR Group, has posted a 1H 2009 Net Loss of 188 million Roubles under IFRS.
The bottom line showed a sharp turnaround from the 70 million Rouble Net Profit posted for 1H 2008, with EBITDA falling 2% year on year to 5.7 billion Roubles, on the back of an 8% fall in Revenues to 20.3 billion Roubles.
The company attributed its Losses largely to a 2.1 billion Rouble negative revaluation of its investment property portfolio, with the decline in Revenues reflecting a dramatic downturn in sales volumes and average prices for the company's construction.
More positively LSR Group noted it had won four major government contracts in Moscow and St Petersburg, which will help it ride out the downturn, as well as having attracted longer term financing for its strategic projects. LSR Group is also continuing with its construction of a new cement plant in St Petersburg, forecasting that cement demand over the longer term will rise, and expecting the plant to become operational in 2010.
Igor Levit, the Group's CEO, was upbeat commenting on the results, despite the loss, saying the company would ride out the economic downtun.
"Clearly, 1H 2009 was one of the most difficult periods for our sector of the economy during the recent years. Nevertheless, despite lower demand in both the real estate market and in the segment of construction materials, we managed to provide for stable work in the difficult economic environment."
Levit also said that although there had been some improvement in the housing and construction materials markets during 2Q 2009, it was too early to call an economic rebound and that the company would be continuing with its cost reduction strategy.
"In 2Q 2009 the demand for housing and some construction materials has increased. But we think, it's too early to say that the period of a stable and significant growth has started. So, the priorities of our anti – crisis strategy, stated in the end of 2008, remain the same. And our priorities are the maximization of our cash flow, tight control over all elements and articles of our expenses and efficient management of the current capital."