LSE chief: Russia 'perfect match' for Europe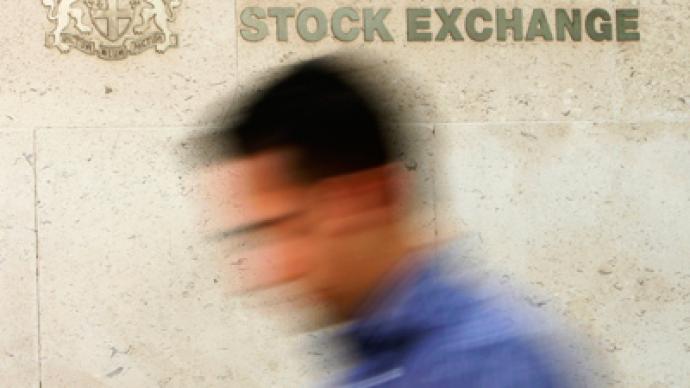 While investor funds in Europe are abundant, lack of growth at home is making them look overseas for the most profitable use of their money. Here Russia comes as the best fit, Xavier Rolet, chief of the London Stock Exchange (LSE) told Business RT.
"Europe today still has a lot of capital, certainly in the private sector. $3 trillion of equity assets managed in London alone," Rolet specified. This is far above the needs of capital investment in Russian companies, Rolet went on.The growth that the Russian economy offers to a large extent offsets the problems that remain in Europe, the LSE chief explained.  "It [growth] is very important for Europe as an ageing segment of the world, which needs growth to fund pensions, to fund education, to fund the retirement of a significant part of the population, that a lot of capital is invested."In 2010 the Russian economy performed much better than most of western economies. Its GDP was up 4% compared to 1.5% growth in the euro area. Tuesday's OECD economic forecast said even tougher times are ahead for the monetary union members, while Russia's future seems to look brighter. The organization worsened its forecast for the euro area to a 0.2% contraction from the previously expected 0.2% growth. In Russia, the GDP is expected to speed up, growing 4.5%, according to the OECD.On top of the access to much-needed growth, Russia's privatization offers "partnering up with a fast-growing nation that has not only energy resources but also huge potential for further industrialization, a very energetic population, and lots of entrepreneurs."In total, about $65 billion has already been invested into Russian privatization during the last 5 years, according to Rolet. The figure for this fiscal year stands at $7 billion, with good growth prospects ahead, he adds. "The number could grow 30-50% during the next fiscal year."Given the improvement in the overall market environment, as well as better public finances, money may start flowing into Russia as soon as the second half of 2012, Rolet concluded.