JPMorgan loss: Even worse than we thought?
Published time: 18 May, 2012 11:44
Edited time: 18 May, 2012 15:44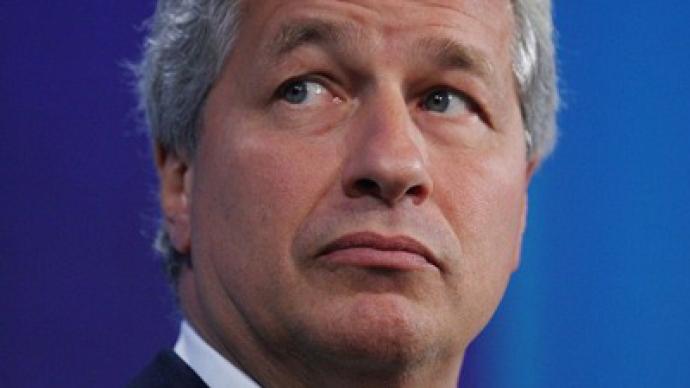 As the largest US financial firm by assets struggles to contain damage which has already cost it more than $25 bln in shareholder value, the Wall Street Journal has provided new details on the scope of JPMorgan's losses.
Next month, the bank's chief James Dimon will testify before a key Senate panel about his company's trading loss, and while the bank has officially reported a loss of $2 bln plus, the Wall Street Journal has sited sources close to Dimon as saying the actual figures are significantly higher.
According to the daily, on April 30, Dimon was shown trading positions which have reportedly produced losses that could total as much as $5 bln – more than double the losses publicly disclosed in a conference call on May 10.
Dimon, regarded as one of Wall Street's best risk managers, has come under fire for failing to prevent the huge trading loss. Dimon personally approved the concept behind the disastrous deals, according to people familiar with the matter. But he didn't monitor how they were executed.

Having in his own words committed "the most expensive blunder of his 30-year career", Dimon said he failed to detect the risk of trades that had begun to generate huge losses at the bank.

"The big lesson I learned: don't get complacent despite a successful track record," Dimon said in an interview to WSJ on Wednesday. "No one or no unit can get a free pass."