Investment cloud hangs over power sector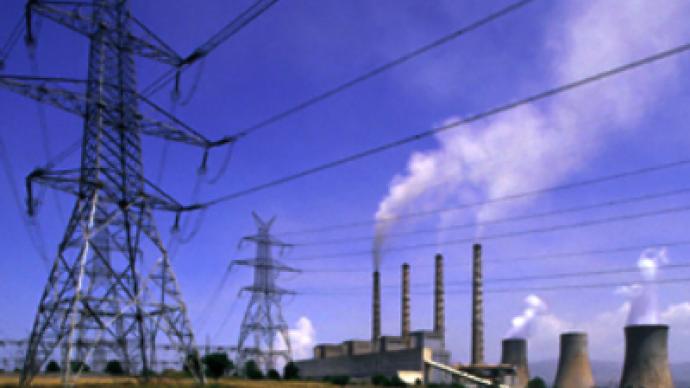 Private electricity generators are struggling with investment obligations, while the Government is promising support for state controlled companies, and also freezing prices in the first quarter of 2009.
In 2008 Russia's electricity monopoly UES ceased to exist, passing generation into private hands. When buying into Russia's electricity sector, its new owners took on investment obligations worth $400 Billion. Now generators can't find the money to finance their projects.
OGK-2 has to start building three large generating units next year and needs a $2.5 Billion loan to finance construction, according to Head, Stanislav Neveynitsin.
"We are in negotiations with several banks including state-owned. But nobody can provide long-term money now. We ask the energy ministry to postpone the construction of one of our plants till 2015."

Market watchers are not surprised. David Herne, Managing Director of Halcyon Advisors a major investor in the sector, points out that in some cases its not only due to the crisis.

"Its clear that, in some cases, the investment obligations, the investment plans, were farcical. They were manufactured without any deep analysis, costs were just pulled out of thin air, and, not surprisingly, it turns out that the real costs were totally different."

Generators have asked the government to postpone new construction at least in some areas where demand is not that strong. Russia's Deputy Prime Minister, Igor Sechin, said it's impossible but promises to ensure that local authorities put in orders for new power generating plants.

"We will support generating companies by providing reliable demand and helping with credits. Power generation is a driving force in the economy and we'll try to create necessary conditions for stable development of electricity generating companies in Russia."
Generators forecast significant reductions in demand next year and doubt the logic of investing now. But David Herne says investment is crucial to avoid blackouts as soon as next year.
"Even if demand does not increase, even if it begins to decline slightly, which I actually think is unlikely, but not impossible, we still need new capacity, or at least to maintain the existing capacity. And that still requires capital expenditure."
Generators have been relying on price rises to cover the losses but the government promised to leave power prices unchanged in the first quarter 2009.
A 19% tariff hike was scheduled in the initial plan for market liberalisation but could lead to social instability in the current situation.
Postponing the creation of a free electricity market in Russia in response could make the sector less attractive for investors.
You can share this story on social media: