Interros cancels agreement with Rusal before Norilsk EGM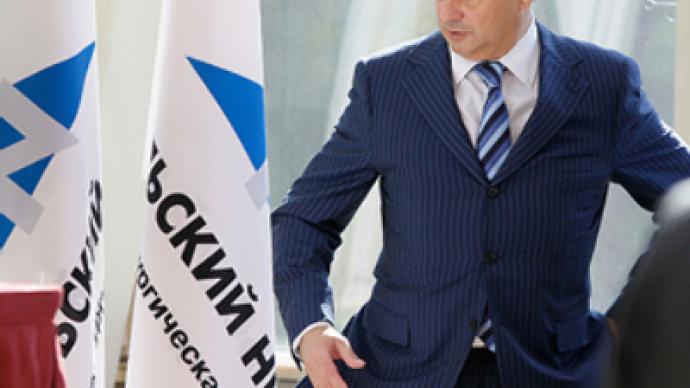 Major Norilsk Nickel shareholder, Interros, has cancelled an agreement it had in place with rival shareholder, Rusal, in the lead up to this weeks Extraordinary General Meeting.
Under an agreement negotiated at the depths of the global financial crisis in 2008, Interros and Rusal committed to both having four directors on the board, with merger plans to be held in abeyance for three years.
Relations between Rusal and Interros have deteriorated since the June Annual General Meeting, which saw 4 Interros nominees appointed to the Norilsk Board, and only 3 Rusal representatives. Since then Rusal has claimed the voting process at the June AGM was flawed, and raised other issues over Norilsks management strategy and the closeness of Norilsk management with Interros. Interros, in an emailed statement, claimed Rusal's actions were unjustified and aimed solely at furthering the interests of Rusal.
"In an attempt to undermine the results of the annual shareholders meeting of Norilsk, Rusal has set out on a large scale campaign of public criticism of the management of Norilsk, its financial performance, production and sales strategy. The independent directors of Norilsk have also been subjected to unprecedented public pressure. Although the investigations by the Prosecutor-General and FSFM instigated by Rusal had not revealed any wrongdoing on the part of shareholders and management of Norilsk that would provide a basis for invalidating the results of the annual general shareholders meeting, Rusal continues its attempts to exert pressure on Norilsk management and shareholders by instigating additional investigations by governmental authorities and by filing legal proceedings both in Russia and abroad. Interros has been trying to play down the controversy surrounding Norilsk by refusing to respond to Rusal's ungrounded accusations directed against Norilsk, its management and Interros."
Interros has added that the actions of Rusal repudiate the November 2008 agreement.
"Interros has therefore with reluctance recognized Rusal's repudiatory conduct as bringing that Agreement to an end. Consequently, Interros has written to Rusal that we regard the Agreement as having been repudiated and therefore terminated."
Ahead of the Norilsk EGM on October 21, called in the wake of the Rusal claims, Interros says it will oppose moves to overturn the vote of the June AGM
"Therefore Interros intends to vote AGAINST the early termination of the board of directors at the extraordinary general shareholders' meeting on October 21 and recommends that minority shareholders of Norilsk also take this action."

Uralsib analyst, Dmitry Smolin, says that the termination of the agreement minimizes the scope for Rusal to overturn the elected board at Thursdays EGM.
"In my view, recent Potanin comments in Sochi and today's statement from Interros clearly shows that Interros will vote against early termination of the board of directors, as well as Norilsk management. Without support from Innterros and management, Rusal has minimal chances to re-elect the board at this stage."
Smolin adds that although he doesn't believe either party is looking to sell its stake in Norilsk Nickel, either Interros or Rusal will ultimately need to exit.
"Despite the recent rumors, I don't think that either Rusal or Interros are ready to sell their stakes and both have ambitious plans to run Norilsk Nickel as a controlling shareholder. We believe that the parties have reached the point of no return in the conflict and either Rusal or Interros has to exit. Ultimately the state's intervention in the dispute is the only possible option to resolve the conflict."
You can share this story on social media: