Interros funding move has analysts looking at Norilsk stake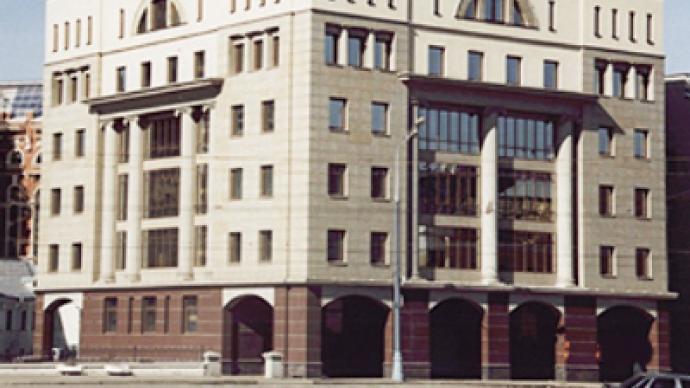 The move by Interros to attract funds from Russian and foreign banks, has analysts seeing potential for a move to buy out Rusal's stale in Norilsk Nickel.
Interros' official announcement on its official website on Thursday confirmed what many knew. It has signed several agreements with Sberbank, worth around $2 billion, with other agreements involving ING, JPMorgan Chase Bank, Raiffeisen and UBS. The statement says that the funds will go to satisfy some corporate needs and "among other things will go to pay for other loans, that had been taken earlier."
Interros first deputy CEO Olga Zinovieva says the company's credit portfolio will make it more flexible and open room for further development.
"The work on the diversification and optimization of the credit portfolio conducted by Interros will add more flexibility to the holding's financial policy, which will also enable a further step in the company's development programme and financing large scale investment projects."
However, Alfa Bank analyst, Stanislav Bozhenko, told Vedomosti that the company's behavior, arranging extensive credit lines in banks, is often seen when a company is preparing for a big deal. Currently Interros is conducting only one costly project – the construction of Roza Hutor mountain skiing rezort in Sochi. But Vnesheconombank has organized funding for this.
Uralsib Capital analyst, Nikolay Sosnovsky, says that Interros is likely to be accumulating money for a purchase of a 25% stake in Norilsk Nickel, though adding that Rusal has not indicated it was looking to sell. Investcafe analyst, Mikhail Fyodorov, adds that currently neither Interros nor Rusal is really pressed to sell its stake, with Rusal announcing on August 10 that it settled its $4.5 billion debt to Vnesheconombank through a $4.59 billion credit from Sberbank. He says that the funding being lined up by Interros could be to buy out the stake in Norilsk held by Norilsk subsidiaries.
"I think, these funds are more likely to be for a buy-out of a 8.5% stake of Norilsk Nickel from its subsidiaries. Namely these securities enabled the company's management to win during the last shareholders meeting. And namely from these securities can arise most of questions from the London arbitration, which Rusal applied for on August 10. "
Earlier Norilsk Nickel called an Extraordinary General Meeting for October 21, with the register closing date being September 10. Fyodorov concludes that the possibility that Interros desires to buy additional Norilsk stock is certainly reasonable.
"It's quite logical that Potanin is hurrying to buy out treasuries before the shareholders registry closes. If Interros buys out the shares of Norilsk Nickel subsidiaries, it'll be able to accumulate 33.5% of the works. And, most importantly, Rusal won't manage to question these votes in court."
You can share this story on social media: