Absence of bad news is really good news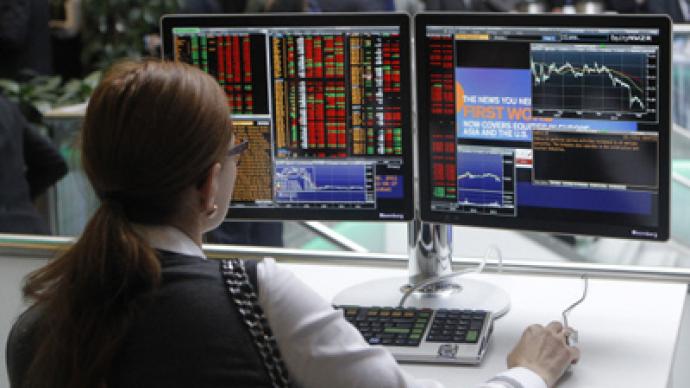 While the outcome of the European debt crisis hangs in the balance, no news could also be good news.
After a bit of a lacklustre end to trading last week, the Russian markets expect to show some positive sentiment in the coming days.
Anton Saphronov, analyst from Investcafe says "One can expect market growth in the coming days due to crisis improvement expectations". He predicts stock price growth for such main players as Rosneft, Severstal and Magnit, in oil, metals and retail industries.
Igor Kobzar of Raiffeisen Capital also expects the market in Russia to remain positive during the first half of the week, with a focus on the energy sector.
Looking ahead to the trading week, experts see two major events, which can have further positive impact on the European crisis and Russian economy.
The first is the European Central Bank's meeting on Thursday, followed by an EU summit on Friday. The two should provide a clear picture of how the bloc is coping with the debt crisis.
"If all the announced proposals are accepted, and the EFSF is increased at least by 1 trillion Euro, it could become another important decision", says Gazprombank chief investment director Andrey Zokin.
Nevertheless despite the high spirits in the financial markets, experts doubt the positive trend will lead to sustainable stock market growth. "The announced measures are not enough for rally", – says Zokin. 

The debt service ratio is too high for most of the European nations, meanwhile investors expectations for a solution of the banking problem are low. "It is possible to deal with the situation, only if ECB plays a more active role – firstly, by monetisation of the most problematic nations' sovereign debt", thinks Timur Salikov from Allianz ROSNO asset management.