SAAB saved by Asian investors
Published time: 13 Jun, 2012 12:10
Edited time: 14 Jun, 2012 05:57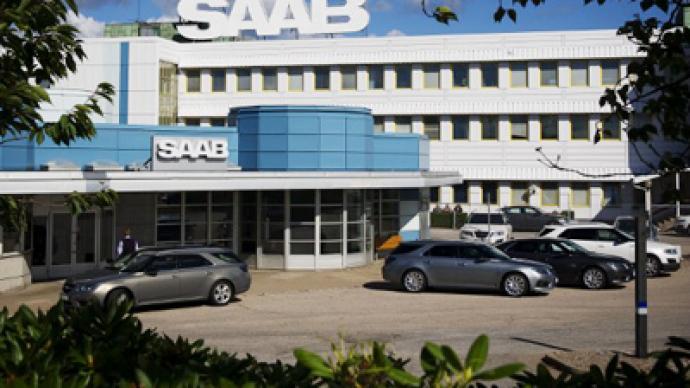 A Swedish-Chinese investment group is buying the ailing car maker Saab.
National Electric Vehicle Sweden AB (NEVS), a company created by two firms in Hong Kong and Japan just a few months ago and registered in Sweden , said it would buy the ill-fated automaker for an undisclosed sum.
"I am delighted that we can build on Saab Automobile's skills in vehicle design and production to start a new future-oriented venture in Sweden, where world class manufacturing facilities are available," NEVS chairman Karl-Erling Trogen said in a statement.
Saab was declared bankrupt at the end of 2011 with debts of about 13 billion Swedish krone ($1.8 billion), around 2.2 billion of which is owed to the Swedish Debt Office.
GM, Saab's former owner, still licenses crucial technology, and has a small shareholding.The U.S. car maker previously built the Saab 9-4X SUV and supplied engines to Saab. Most of Saab's vehicles were also built on GM-designed vehicle platforms and analysts have said GM's block on deals with Chinese automakers had been to protect its Chinese cooperation with state-run SAIC Motor (Shanghai Automotive). 
Saab launched its first prototype in 1947 after expanding out of aircraft making.
GM bought 50 percent of the car company in 1990 and the rest in 2000. It decided to sell the brand in 2009 after the financial crisis and almost closed it before Swedish Automobile, then called Spyker, bought Saab in January 2010.