IMF does not expect Russian GDP to drop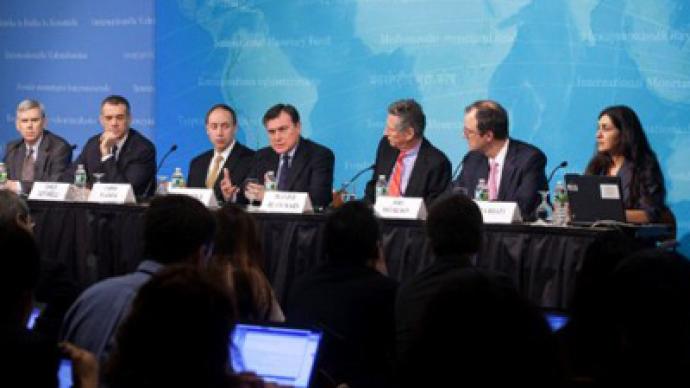 The IMF says the Russian economy could survive another global economic crisis, if it gets prepared and makes improvements to the domestic financial sector.
"Russia's financial sector is less exposed than many other counties in the Euro zone. The effect will certainly be slowdown in growth, but it is unlikely to be as severe as it was in 2009", says the IMF's Russian representative Odd Per Brekk. Due to the financial crisis in Europe the IMF forecasts global growth to slow to 3.3% from a previously predicted 4%.  According to the IMF representative, in order for Russia to secure its growth potential and become less exposed to external shocks it should focus on the four key economic policies."One is to firmly anchor the government budget on the target of a lower non-oil deficit and that target we have recommended should be 4% of GDP and it should be achieved by 2015," says Per Brekk.   Secondly, he says the monetary policy should focus on keeping a stable inflation rate. Mr. Perr Brekk also pointed out the importance of targeting inflation. "Russia needs to allow the rouble to be flexible – an important component of successful inflation targeting. This is the experience from all countries to have made that transition".  The third important thing is to develop a financial system and insure its stability to stimulate productive investment. "Here it's very important to strengthen supervision, to give the Central Bank adequate powers to pursue active and substantive supervision of banks", he adds. "Forth, is to improve the investment environment, here there is a whole raft of issues that have to do with the role of the state in the economy, red tape, corruption, and the court system. This agenda is well known, very well defined, and progress has been slow. The positive exception is that Russia is now moving forward towards WTO membership," he said.
You can share this story on social media: