Honda cuts profit outlook due to China-Japan island dispute
Published time: 29 Oct, 2012 09:01
Edited time: 29 Oct, 2012 13:01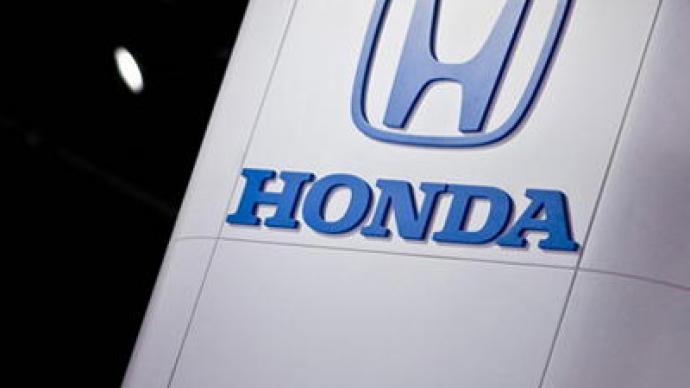 Honda Motors, Japan's third-largest carmaker, has slashed its full-year profit forecast by 20% after its sales in China dropped because of a territorial dispute between the two countries.
The carmaker forecast a net profit of 375bn yen ($4.7bn) for the financial year ending in March 2013, compared to 470bn yen predicted earlier this year. Honda announced a 36% net profit growth to 82bn yen, compared to the same period last year.
Honda's sales in China dropped by 40% in September with Chinese consumers refusing to buy Japanese products due to the row over disputed islands in the East China Sea. Honda said it expects sales in China, its second-largest market after the US, to decline by 17% or 130,000 units this year as anti-Japanese sentiment is on the rise.
The company also cut European forecast by 25,000 units, saying the region's sovereign debt crisis hit its sales.
Shares of Honda dropped 4.6% after the forecast was released three hours ahead of schedule. The company said it uploaded the information earlier by mistake.
Other Japanese carmakers are likely to follow Honda and to revise their profit outlooks. Toyota, Japan's biggest carmaker saw Chinese sales in September fall 49%, while sales of Nissan dropped 35%. Meanwhile Chinese consumers turned to non-Japanese brands as sales of South Korea's Hyundai Motor and Germany's BMW and Volkswagen increased.