Gender gap grows in Russia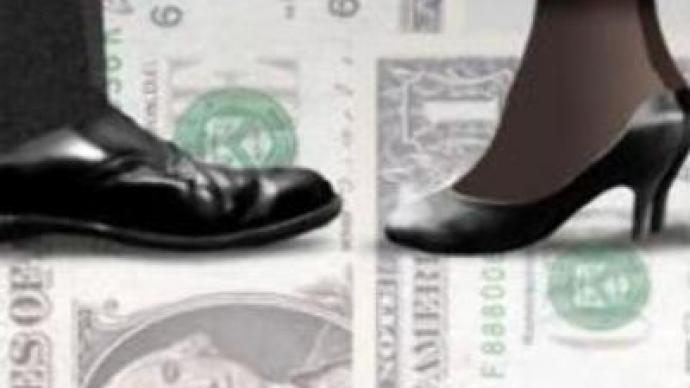 Average wages are rising in Russia but not everyone is benefiting to the same extent. Women in Russia are paid around 40% less for their work than men, according to the Federal Statistics service and the gap has only been growing.
Less than a decade ago, women were paid 30% less.Asked if education is a factor, Dr Elena Zotova of the Center for Strategic Research, says Russia is a special case:
"The general education level of women is higher than that of a man. We have the wage gap in education in favour of women. But unfortunately this education has no consequences when men and women come to the labour market."
Research suggests one of the main reasons for the imbalance is that women mainly work in low-paying sectors and hold low-paying positions in the corporate hierarchy.It also arises from a mentality that believes women are better suited to jobs in the home.But Russian firms are increasingly hiring women on their merits and some of the highest paid jobs are in IT, architecture and the social sciences. Banking and law are also good payers for women but they are attracting more men as the economy grows.
"Initially when the transition started the financial sector was the sector with the highest wages and immediately as soon as it became the highest wages sector the women who used to be working in the financial sector were substituted by men,"
Dr Zotova explains.At the other end of the spectrum, some of the lowest paid jobs for women are in education and healthcare. Women are often drawn to the public sector by its stability and social benefits.
You can share this story on social media: