Fitch warns of Russian Agricultural Bank downgrade
Published time: 19 Nov, 2012 10:00
Edited time: 19 Nov, 2012 14:00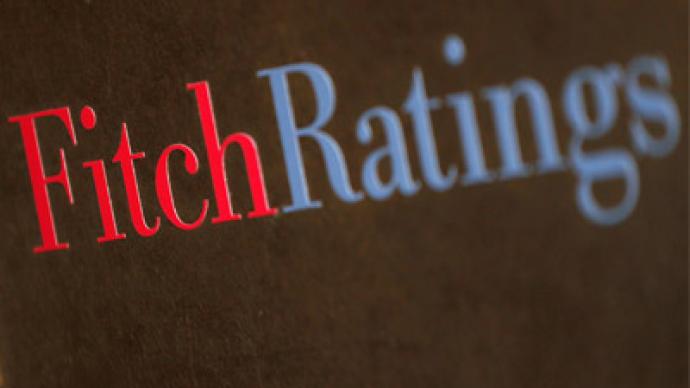 Fitch may downgrade the state-owned Russian Agricultural Bank, the country's fourth largest lender, saying its outlook is negative. It could be avoided if the State provides extra support for the bank.
The international rating agency says its asset quality has started to ring alarm bells.
"The RWN [Rating Watch Negative] … takes into account Fitch's long-stated concerns about potential weaknesses in the bank's asset quality, and the negative trends in reported loan impairment ratios up to end-2011," Fitch said in a report.
Currently the Russian Agricultural Bank holds a long-term 'BBB' rating, which is the same as Russian sovereign rating. This largely reflects the agency's belief the State will help the lender in case of need.
Reports say that being 100% state owned the Russian Agricultural Bank is set to receive about $1.3bn of government money. However, even with such aid in the pipeline, Fitch wonders whether it will be enough.
"Fitch estimates that the reportedly planned equity injection of RUB40bn ($1.3bn), to be made before end-2012, would create capacity for the bank to increase reserves to approximately 18% of the portfolio. However, this may still prove to be insufficient relative to the level of loan impairment."
"So far there's no full picture of the loans quality, it's difficult to judge how long the $1.3bn capital intake would last", says Fitch analyst Aleksandr Danilov talking to Vedomosti daily.
Anyway, another Vedomosti source close to the Russian Government insists it is ready to double the bank's capital, with another $3.16bn before 2017.
Fitch also feared the asset quality may turn to be even weaker than reported at the end of 3Q 2012. The bank said then that non – performing loans comprised 12% of the total loan portfolio, with the figure for restructured ones standing at 19%.
Should the amount of money needed to sustain the bank's solvency turn out to be too high relative to its current equity of $4.43bn, the viability rating could be cut to 'f', which would mean the bank's failure, Fitch concluded.