Finance Ministry holds off on bond sale ahead of expected interest hike
Published time: 23 Dec, 2010 13:05
Edited time: 23 Dec, 2010 17:46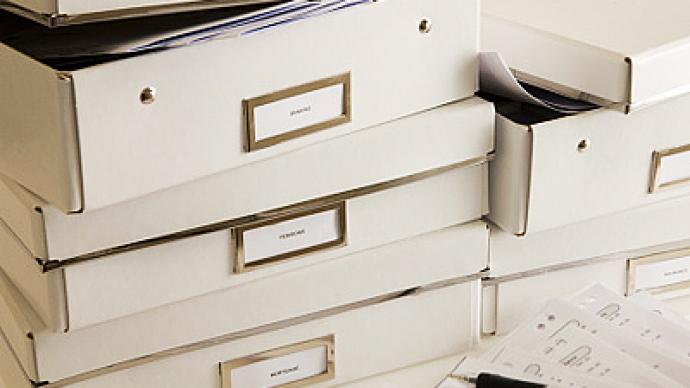 Russia's finance ministry has held off on its fortnightly Treasury bond auctions, with expectation of an interest rate hike by the central bank of Russia adding caution to investor sentiment.
The Finance Ministry noted unfavourable market conditions in its decision to cancel 26 billion roubles worth of OFZ auctions. Analysts say the expectation that the central bank of Russia could lift the key refinancing rate by 25 basis points, coupled with the expectation that it will seek to move them again early in 2011 to head off Russian inflation, is a key factor.
Russian inflation has climbed back towards 8.5% from as low as 5.5% in the middle of 2010 with the drought putting pressure on food prices.
Ivan Manaenko Head of Research Department of Fixed Income and Microeconomics at Veles Capital says the likely change in yields has forced the Finance Ministry's hand.
"Market participants expect that this coming Friday the key interest rates can be increased by 0.25 b.p. Under such circumstances, the Finance Ministry can not afford, predicting the CBR decision, to issue bonds. It is obvious, that the potential buyers are not willing to buy at current rates, expecting higher yields on bonds issued few days later, which, of course, depends on official interest rates."
Manaenko believes the impact of the decision will be limited.
"If we are talking about a possible market reaction to the minimal increase of interest rates, than as account balances are still high the reaction will be muted, especially assuming that it is expected and partly incorporated into prices. Stronger movements can be expected in the next year when we will see how the new rates will affect inflation and what will be the dynamic of accounts balances in the Central Bank."