EMAlliance posts FY 2010 net profit of 520.2 million roubles
Published time: 20 Apr, 2011 07:23
Edited time: 20 Apr, 2011 13:09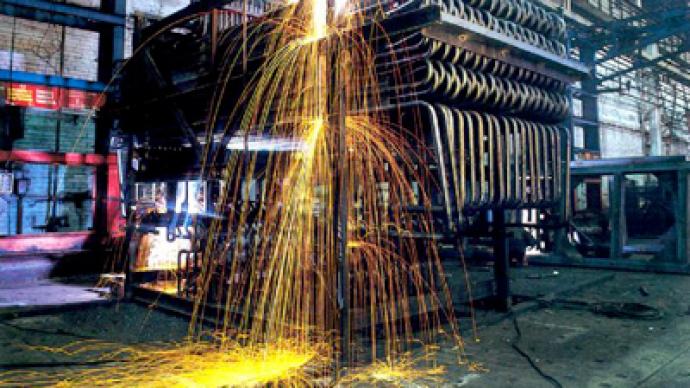 EMAlliance, one of Russia's largest power machine-building companies, has posted has posted a FY 2010 net profit of 520.2 million roubles under IFRS.
The net result grew 46% year on year from 355 million roubles posted for FY 2009, with FY 2010 EBITDA rising to 1.9 billion roubles from 1.1 billion roubles a year earlier, as FY 2010 Revenue rose to 13.7 billion roubles from 9.6 billion roubles.
The Company attributed the increase in net profit to a significant growth in sales and optimization of overhead costs.EMAlliance President Timur Avdeenko, was upbeat about the results saying they reflected the development strategy focus on growth.
"Today we are not only activating traditional operations in traditional markets, but also significantly expanding the offer by means of new innovative technologies and developments. We are actively developing our own R&D system and localize the most perspective foreign technologies in our own production floors. This lets the Company to lay claim for solid competitive advantage, and not only in the domestic market. As we can see such a policy fully justifies itself and lets EMAlliance really account for significant strengthening of its market positions and remaining the positive dynamics of the Company's indicators in the near future."