CTC Media posts 1Q 2010 net profit of $25.199 million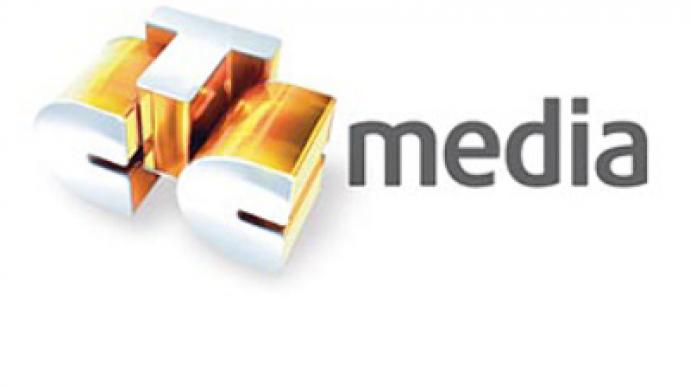 Television holding, CTC Media, has posted a 1Q 2010 net profit of $25.199 million under US GAAP.
The bottom line was up 8% year-on-year compared to 1Q 2009 net profits of $23.312 million, with OIBDA also climbing 1% year on year to $39.653 million as 1Q 2010 revenues rose 18% year-on-year $123.2 million.
CTC Media said the result reflected increasing market share in key audience sectors for the operator, including the launch of CTC-international in December
CTC Media CEO, Anton Kudryashov, said that the rebound of the advertising market underpins a positive outlook.
"The Russian TV advertising market has stabilized and is growing again, which reflects the increasing demand from domestic and international advertisers. Our 18% year-on-year reported advertising revenue growth in US dollar terms in the first quarter reflects the efficient monetization of substantially increased target audience shares for our CTC and Domashny channels, with continued high power ratios, as well as favorable currency exchange rate movements. We have also reported a 24% year-on-year increase in our US dollar sublicensing and own production revenues, and our CTC-international channel has made an encouraging start in the US market.
As anticipated, we have increased our investments in the programming schedules and network coverage of our DTV and Domashny channels, in order to drive up their audience and market shares, but we have still delivered an OIBDA margin of over 32% in the seasonally weak first quarter period. We have used part of our cash flows to make the first of our intended 2010 dividend payments and to repay all of our outstanding debt. As before, we are also increasing our capital expenditure levels to move our digital play-out facility and headquarters to a single location in Moscow, to create a back-up facility at our existing location, and to continue the ongoing digitalization of our content library and upgrading of our broadcasting equipment.
Approximately 90% of our forecast full year 2010 Russian national inventory has now already been booked under forward contracts and the pricing environment is improving. We are also continuing to review all of our options following the changes in Russian legislation regarding advertising sales, and we see potential opportunities to increase sales efficiency and transparency levels moving forward."
You can share this story on social media: