Corny investment seen to grow
Published time: 15 Aug, 2012 11:15
Edited time: 15 Aug, 2012 16:38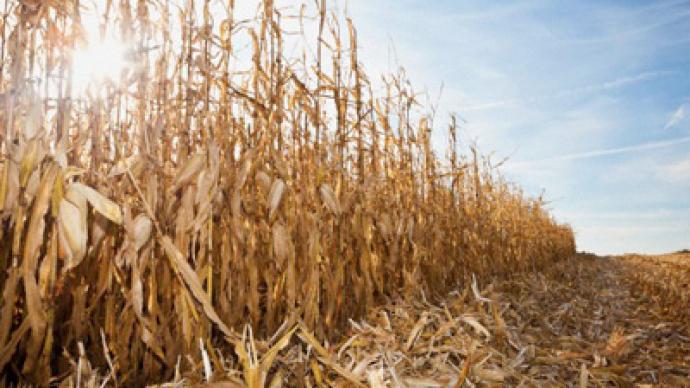 Humble corn has been crowned the most profitable asset for investors by Deutsche Bank strategist Jim Reid. Since the global financial crisis began the upside has come from raw materials and bonds.
­However it was corn that has given investors the biggest prrofit. Corn futures have risen 47 percent since May, boosted by a drought in the United States which uses corn to produce ethanol. Because of the drought and the extreme heat, the level of US corn stocks it at their lowest since 1995.

Gold and silver which have returned 143 per cent and 121 per cent over five years were also profitable, according to Deutsche Bank.

Precious metals were followed by Brent crude which saw profits rise by 50 percent compared to 80 percent in February- all that as a result of price fluctuations.

Also the government bonds of the UK, Germany and the US. The three have returned 54 per cent, 40 per cent and 38 per cent respectively.

Corporate bonds have also been the winners with surprisingly few non-financial companies tripped up by the crisis and resulting economic downturn.

However copper joined the ranks of losers with zero profitability as a result of a slowdown in the Chinese economy and lower global demand.