Uzbekistan ratifies CIS free trade zone treaty
Published time: 28 Dec, 2013 16:53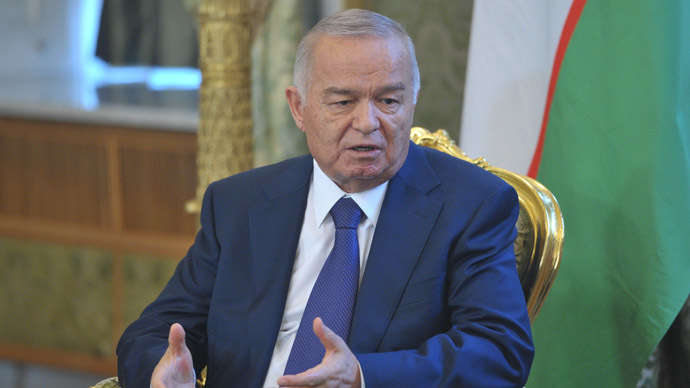 Uzebekistan has become the ninth country to join the CIS free trade zone between former Soviet states. President Islam Karimov ratified the treaty.
The protocol was signed at a meeting of prime ministers of the Commonwealth of Independent States (CIS) in the Belorussian capital of Minsk on May 31, 2013.
The agreement was approved by the country's lower house of parliament on November 29, and was passed by the upper house on December 13.
The deal was signed with some minor stipulations. In particular, disputable issues will be resolved through bilateral talks.
Local experts predict that Uzbekistan's economy will benefit from the country entering the free trade zone. The nation's products - particularly fruits and vegetables, which are already popular in CIS countries - will now be much easier to export.
Russia remains a major trade partner with Uzbekistan. Mutual trade between the two countries exceeded US$7 billion in 2012.
Overall, experts expect the move to induce investments - including from the West - into Uzbekistan's economy, raise GDP, and decrease the country's unemployment rate.
Uzbekistan has become the ninth member to join the treaty, which was signed by Russia, Ukraine, Belarus, Kazakhstan, Armenia, Kyrgyzstan, Moldova, and Tajikistan in October 2011. The treaty first came into force between Russia, Ukraine and Belarus in September 2012. The other countries are joining the zone in the order established by the treaty.
The free trade zone area was designed to reduce all trade fees on a number of goods between participating countries. Until now, Azerbaijan, Uzbekistan, and Turkmenistan were the only members of the 11-strong union which had not joined the agreement. Kyrgyzstan and Tajikistan have signed the deal but not ratified it yet. CIS leaders first agreed on creating a free trade zone in 1994.